Peter's 18 Most Anticipated Films Of The 2010 Sundance Film Festival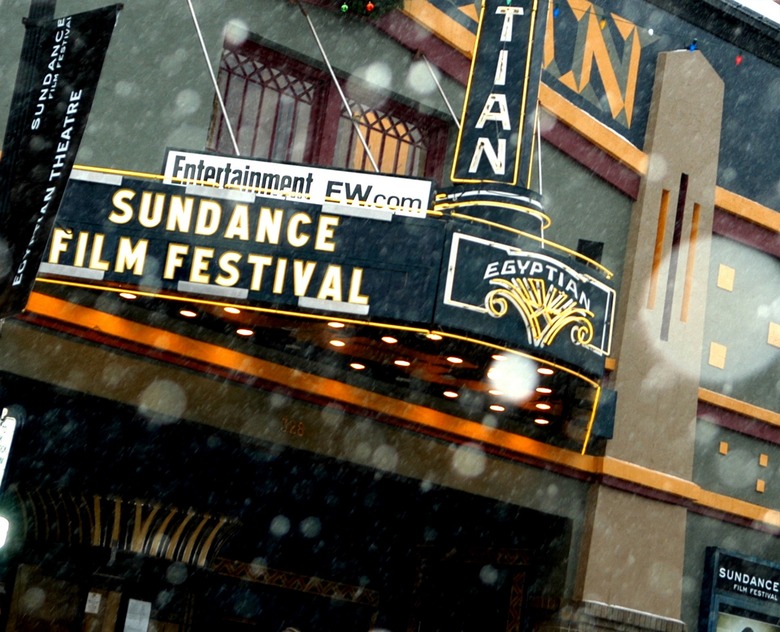 Since I'm in Park City, a day before the 2010 Sundance Film Festival officially begins, I thought I'd do a round-up of the films I'm most looking forward to this year at the festival. Attending Sundance, you have to put a list together of the movies you want to see the most. Sometimes you're lucky and you pick something that becomes the buzz of the fest — Super Size Me, Little Miss Sunshine, Rocket Science, or (500) Days of Summer. And sometimes your choices are just dead wrong, for example, last year The Informers was on the top of my must see list. But by the end of the fest, the film was my most hated movie of the year.
So these predictions are in now way definitive. They are very subjective, films that caught my interest. I usually stick to more narrative films (over documentaries) and often see more English language films. I have my little sub genres which I always feel drawn to, for instance, I usually love coming of age stories. And if they are set in the 1970's or 1980's, all the better. Minimalistic one-room thrillers also interest me.
This year doesn't have many obvious breakout choices, but had a lot of solid looking films. If you've been actively reading the site over the last month, then you've probably checked out a bunch of the Sundance photo and trailer previews and you might recognize a bunch of these films. The following 18 selections are also in no particular order. Lets take a look at my choices for this year's festival (and it might be fun to revisit this list at the conclusion of the festival, to see how right or wrong I was).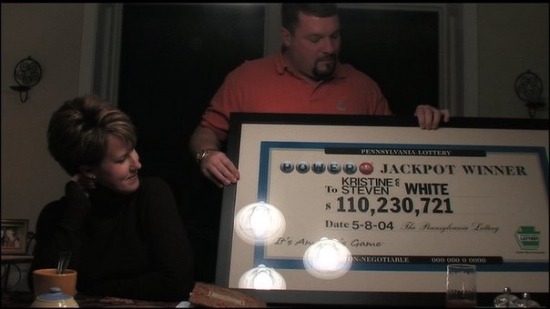 LuckyThe Pitch: A documentary film about "a handful of lottery winners as they navigate their newly found riches and a couple of extremely determined hopefuls. The winners' lives are undoubtedly changed forever but not necessarily in the ways we may expect. Life becomes complicated as attorneys, hired security guards, jealous friends, scheming family members, and desperate pleas for help from strangers pepper their new existence."Why: The film is directed by Jeffrey Blitz, who helmed one of my favorite documentaries Spellbound, and also directed the feature film Rocket Science, which won him the Sundance Film Festival Directing Award in 2007. Both films are solid, with Rocket Science being a must watch (Up in the Air's Anna Kendrick provides an amazing performance). Also, I've always found the story of working class people who hit it rich and somehow lose everything interesting.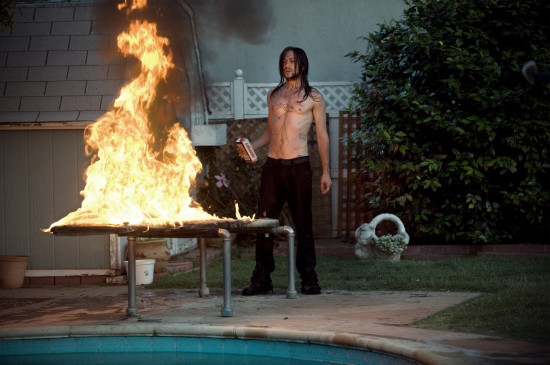 HesherThe Pitch: "After the tragic loss of his Mother, 13-year-old T.J., Along with his pill popping father (Wilson), are forced to live with his elderly Grandmother.  A young man with with a troubled past named Hesher (Levitt) assumes the role as both mentor and tormentor, leading T.J into troubles he could never have imagined. A young grocery clerk named Nicole (Portman) steps in to protect T.J from a vicious attack, and becomes the object of T.J's fantasies. And Hesher moves into Grandma's home, although uninvited, he is somehow accepted."Who: Joseph Gordon-Levitt, Rainn Wilson, and Natalie PortmanWhy: Last year, we featured a beautiful zombie short film titled I Love Sarah Jane. If you haven't seen it yet, check it out right now. It was screened at the 2008 Sundance Film Festival, and many regional film festivals around the world. And aside from being awesome, it is notable for featuring Mia Wasikowska, who has gone on to become Alice in Tim Burton's Alice in Wonderland. Writer/director Spencer Susser has been working in commercials and music videos. Susser has been developing Hesher for the last four years, as well as a feature film adaptation of Sarah Jane (which I hope someday gets made).

Splice
The Pitch: "Clive and Elsa are young, brilliant, and ambitious. The new animal species they engineered has made them rebel superstars of the scientific world. In secret, they introduce human DNA into the experiment."
Who: Adrien Brody, Sarah Polley, Delphine Chaneac, David Hewlett.
Why: Written and directed by Vincenzo Natali, the mind behind the film Cube. The film is executive produced by Guillermo del Toro, who has an awesome track record thus far. The images look very freaky. Partly inspired by a real scientific experiment where in a mouse was created that had a human ear on it's back. Twitch called the film "a genre mash of science fiction and a young parenting drama," and said "The center-piece of the picture, the combination of 'girl-in-suit,' make-up, and Greg Nicotero prosthetics takes the uncanny valley, razes it to the ground and rebuilds its central creature into something simply wonderful" but warns that "fans of balls out monster movies will be a bit baffled by the films deliberate pacing."
Holy Rollers
The Pitch: A young Hasidic man named Sam who is seduced by money, power and opportunity, and becomes an international Ecstasy smuggler. Sam struggles to choose between his strong religious background and the seductive pull of the outside world.
Who: Jesse Eisenberg (Zombieland, Adventureland), Justin Bartha, Danny A. Abeckaser, Ari Graynor, and Jason Fuchs.Why: This original script written by Antonio Macia was actually inspired by real events in the late 1990's when Hasidim were recruited as mules to smuggle drugs from Europe into the United States. Also, I'm on an Eisenberg kick, and at this point, I'm interested in seeing any movie he does.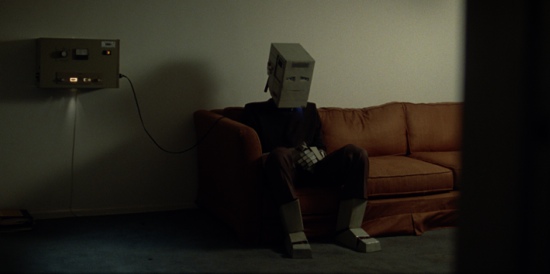 I'm Here
The Pitch: Spike Jonze's 30-minute short film titled I'm Here has been described as a "robot love story". Not much else is known.
Who: British actor Andrew Garfield (Boy A, The Imaginarium of Doctor Parnassus, The Social Network)
Why: I'll see any movie directed by Spike Jonze, especially a movie about robot love.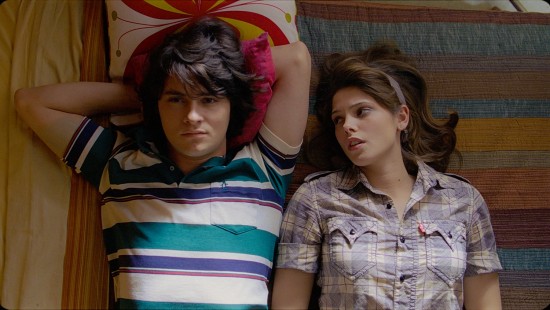 Skateland
The Pitch: Skateland is a coming-of-age story which takes place in the early 1980s in small-town East Texas. Dramatic events force a 19-year-old skating rink manager named Ritchie (played by Deadgirl's Shiloh Fernandez) to look at his life in a very new way. Ritchie is on the verge of having his life change when the skate park he works at closes down and with it his carefree life of hanging with his friends. With responsibilities suddenly thrust upon him, he spends the rest of the summer transitioning into an adult.
Who: Ashley Greene (Twilight), Heath Freeman, Taylor Handley, AJ Buckley, and Haley Ramm. Anthony Burns makes his feature film directorial debutWhy: I'm a sucker for coming-of-age stories, and growing up in the 1980's makes this all the more appealing.
Read the Final 12 Selections from Peter's Most Anticipated Movies of Sundance 2010 >>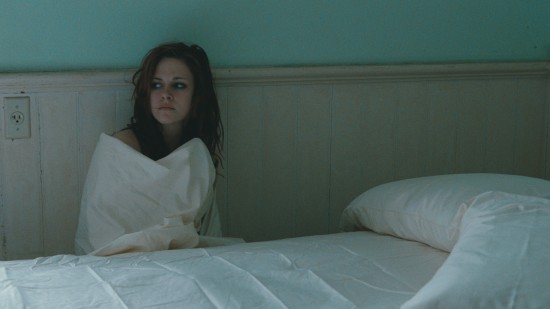 Welcome to the Rileys
The Pitch: The story follows a damaged man on a business trip to New Orleans who is seeking salvation by caring for a wayward young woman. The story has also been described as being about a couple torn apart after the death of their child.
Who: You might not know 42-year-old director Jake Scott, but you know his father Ridley, the filmmaker behind such films as Alien, Gladiator, and Blade Runner (Jake worked in the editing room during the school holidays). Jake's directorial debut was a 1999 British historical action comedy titled Plunkett & Macleane which chances are you've never seen. But you've probably seen his work on the small screen, MTV top be exact. He's directed iconic videos for REM's Everybody Hurts, Radiohead's Fake Plastic Trees, The Cranberries' When You're Gone, as well as videos for Soundgarden, The Smashing Pumpkins, Live, Blind Melon, Tori Amos, Lily Allen, The Strokes, The Verve, and U2. Written by Ken Hixon (who has written City by the Sea and Inventing the Abbotts). The movie stars James Gandolfini, Kristen Stewart, and Melissa Leo.
Why: I've always been really interested in families in the business. For example, Ivan and Jason Retiman, two directors, one a father, one a son, who produce very different kind of movies, which are equally good, but in very different ways. I'm interested to see Jake Scott's second directorial effort, and see what kind of filmmaker he might become. Also, the cast is solid and I've talked to people who were part of the film production which had high praise for the script.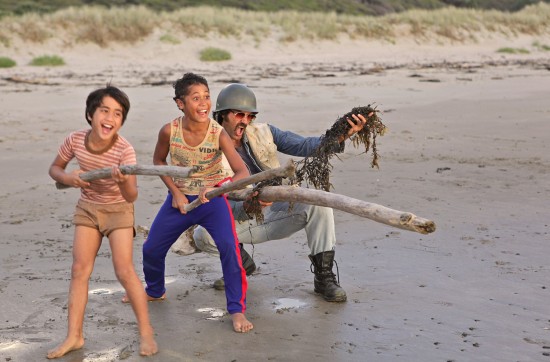 Boy
The Pitch: The story follows an 11-year-old Boy and his little brother Rocky who must reconcile reality with the fantasy dad they created in their imagination after their father returns home after many years away. "It's 1984, and Michael Jackson is king-even in Waihau Bay, New Zealand. Here we meet Boy, an 11-year-old who lives on a farm with his gran, a goat, and his younger brother, Rocky (who thinks he has magic powers). Shortly after Gran leaves for a week, Boy's father, Alamein, appears out of the blue. Having imagined a heroic version of his father during his absence, Boy comes face to face with the real version-an incompetent hoodlum who has returned to find a bag of money he buried years before. This is where the goat enters."
Who: Taika Waititi, James Rolleston, and Te Aho Eketone.Why: Taiki Waititi's indie comedy Eagle vs. Shark (which featured a pre-Conchords Jemaine Clement) was one of my favorite films from the 2007 Sundance Film Festival (I was even quoted on the international DVD cover). The film has been described as a kiwi Son of Rambow.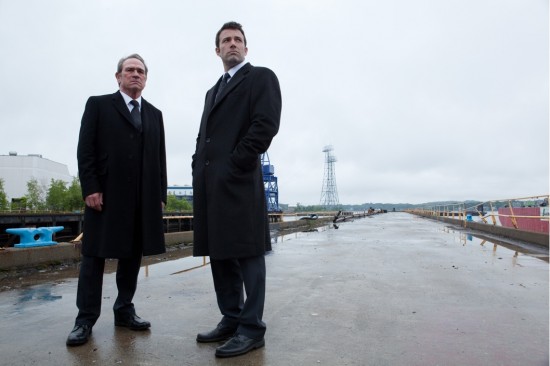 The Company MenThe Pitch: The story follows three men trying to survive a round of corporate downsizing at a major company, and how that affects them, their families and communities over the course of one year. Official description: "One of the first casualties of a corporate downsize is Bobby Walker, a hot-shot sales executive who is living the idyllic life—complete with two kids and a mortgaged picket fence. His boss, and founder of the company, doesn't take Bobby's severance well, and he storms into the boardroom to demand a reprieve of the severe measures. He learns quickly that some choices are out of his hands, and this is only the beginning. We embark on a journey that is all too familiar in today's recessionary economy: one that will test friendships, loyalties, and family bonds. John Wells explores the powerlessness of losing one's job while examining how anger, fear, and forced humility can replace the security of "normal." The inspired casting of great actors, lending their formidable insight to this timely story, makes The Company Men a tribute to America's unsung heroes: hard-working men caught in life's unexpected misfortunes."Who: Ben Affleck, Tommy Lee Jones, Kevin Costner, Chris Cooper, Maria Bello, Craig T Nelson, and Rosemarie DeWitt. This is the feature directorial debut of John Wells, who is best known for writing and producing hundreds of episodes of both ER and The West Wing.Why: A solid ensemble cast and I'm interested to see what Wells will be able to do with a feature film. It's also worth mentioning that eight-time Academy Award nominated cinematographer Roger Deakins shot the film.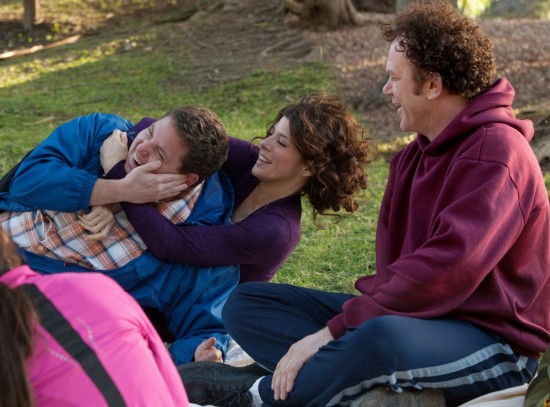 Cyrus
The Pitch: The film is a comedy about a recently divorced guy meets the woman of his dreams. But then he meets her son who is, well... interesting. "Alone and acutely depressed, having just learned of his ex-wife's wedding plans, John can't believe his luck when he encounters beautiful, charming Molly at a party. The two get along famously and launch a passionate affair, until Molly's 21-year-old son, Cyrus, enters the scene. Will Molly and Cyrus's deep and idiosyncratic bond leave room for John? Cyrus becomes a dark, poignant, sometimes hilarious war dance as Molly, Cyrus, and John walk the line between creepy and sympathetic. Each member of this awkward triangle teeters somewhere between bare honesty and furtive manipulation as he or she lets loose all manner of dysfunctionality. The excruciating, delightful fun is seeing where the boundaries ultimately land."
Who: John C. Reilly, Marisa Tomei, Jonah Hill, and Catherine Keener.Why: After watching The Duplass Brothers' The Puffy Chair at the 2005 Sundance Film Festival I remember telling a friend "this is what real independent filmmaking is all about." The film helped spark an indie film movement called mumblecore, and the brothers have since gone a bit more mainstream, working within the Hollywood system (kinda, sorta... this film for instance features an "upgraded" cast).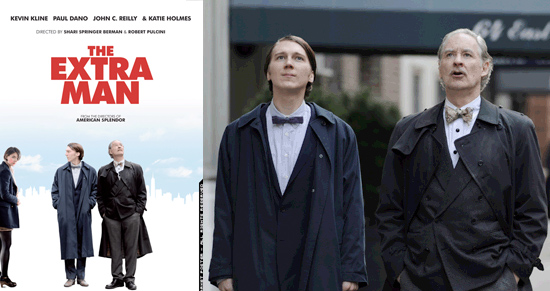 The Extra ManThe Pitch: Based on a novel by Jonathan Ames (Bored to Death), the film tells the story of a down-and-out playwright who escorts wealthy widows in Manhattan's Upper East Side takes a young aspiring writer under his wing.Who: Kevin Kline, Paul Dano, John C. Reilly, and Katie Holmes.Why: The film is directed by American Splendor helmers Shari Springer Berman and Robert Pulcini, and features a solid cast.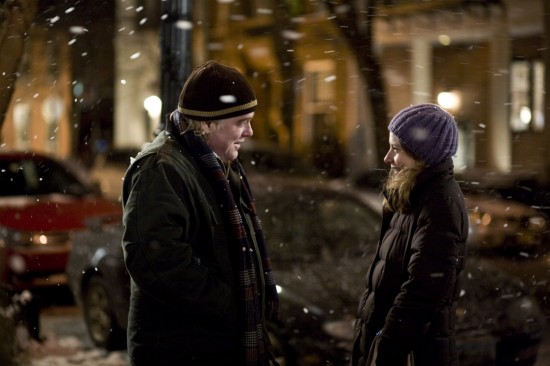 Jack Goes Boating
The Pitch: Written by Bob Glaudini, the story follows a stoner limo driver who looks for different ways to improve his skill-set as a way to attract a girlfriend, and goes on a blind date, which "sparks a tale of love, betrayal, friendship, and grace centered around two working-class New York City couples."
Who: Amy Ryan, John Ortiz, Daphne Rubin-Vega, and Tom McCarthy.Why: I'm interested in this film because of the story, but more so because it is Philip Seymour Hoffman's directorial debut.
Read the Final 6 Selections from Peter's Most Anticipated Movies of Sundance 2010 >>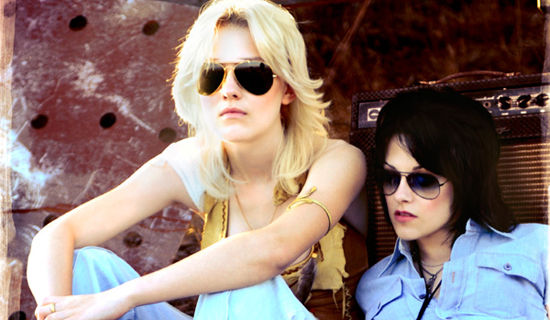 The Runaways
The Pitch: "Of all the bands to come out of the 1970s Los Angeles music scene, The Runaways are by far the most uniquely fascinating. This is partially due to their music but more so to the fact that they were teenage girls whose wild and reckless lifestyle was the stuff of legend. Focusing on the duo of guitarist/vocalist Joan Jett and lead vocalist Cherie Currie as they navigate a rocky road of touring and record-label woes, the film chronicles the band's formation as well as their meteoric rise under the malevolent eye of an abusive manager.
Who: Dakota Fanning and Kristen StewartWhy: I'm both interested in stories about musical artists from the 1970's (Almost Famous is one of my favorite films). And despite the Twilight craziness, I'm interested to see her again in a more challenging indie film, alongside Fanning.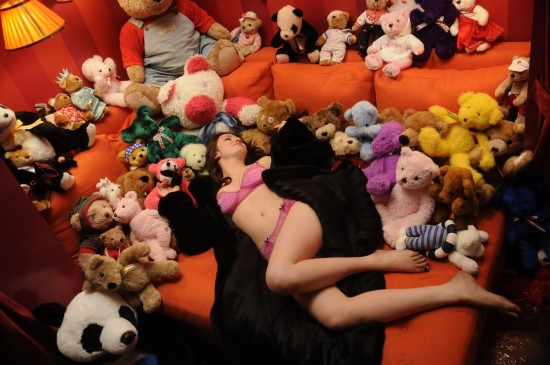 Twelve
The Pitch: "A new drama chronicling of the highs and lows of privileged kids on Manhattan's Upper East Side, in a tale that involves sex, drugs and murder. Written by Jordan Melamed (the director of 2001's Maniac), the story follows a young drug dealer who watches as his high-rolling life is dismantled in the wake of his cousin's murder, which sees his best friend arrested for the crime."
Who: Chace Crawford, Emma Roberts, Kiefer Sutherland, 50 Cent, and Zoë KravitzWhy: Despite the fact that it is directed by Joel Schumacher, I still am interested in this film based purely on the oddly varied cast. And lets not forget Schumacher's better films, like The Lost Boys, Flatliners, A Time To Kill, and Phone Booth.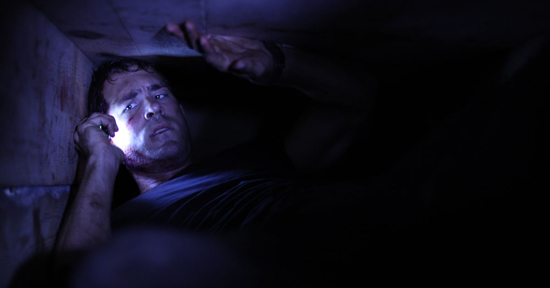 Buried
The Pitch: For those of you who don't know, the story is about a U.S. contractor working in Iraq who awakes to find he is buried alive inside a coffin. With only a lighter and a cell phone it's a race against time to escape this claustrophobic death trap.
Who: Ryan Reynolds stars in this one-man show, which is shot completely inside the coffin.Why: I've been following this project since it was announced. I love minimalistic single-room thrillers that force a bunch of characters to clash, because they seem the hardest to write.  This could be a disaster or amazing, as the whole film takes place in a coffin, with one actor, and no cut aways to the outside world. I have talked with people who have read the script and it seems universally liked. I wonder how it will play out on screen.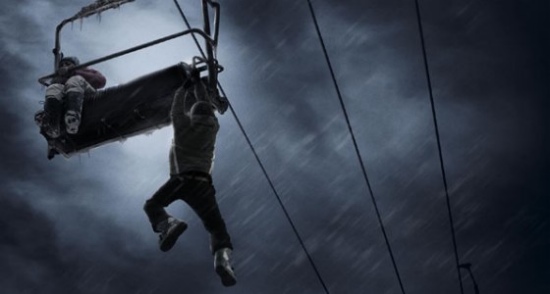 Frozen
The Pitch: a single-room thriller set on a ski-resort chairlift. The story follows three college students who are mistakenly stranded on a chairlift, and are "forced to make life-or-death choices that prove more perilous than staying put and freezing to death."
Who: Hatchet writer/director Adam Green's Frozen, starring Emma Bell, Shawn Ashmore, Kevin ZegersWhy: I had a chance to screen an early cut of the film, and loved it. I'm not a skier, but every morning and night each year at the Telluride Film Festival, I ride a gondola over a mountain. I'm afraid of heights, and have always wondered what would happen if for some reason the cable just stopped, or worse, broke. Frozen is the type of film which will make you scared to ever ride a chairlift ever again.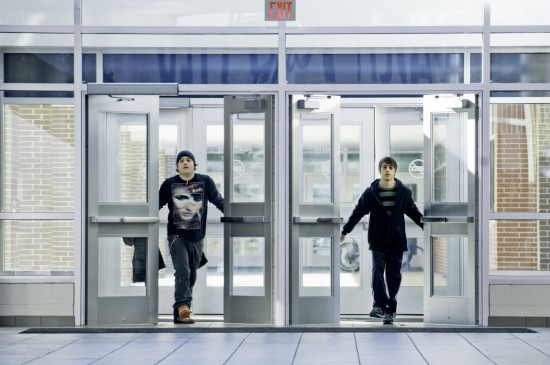 High School
The Pitch: Michael Chiklis plays a smarmy high school principal who suddenly institutes a zero-tolerance crusade, introducing mandatory drug tests for all students. Failure of which will result in immediate expulsion. Matt Bush plays a straight-arrow valedictorian named Henry Burke who normally would have nothing to worry about, except he just tried marijuana for the very first time. I'll let the Sundance description take over: "With his college scholarship hanging in the balance, Burke begrudgingly teams up with charismatic pothead Travis Breaux to do the only thing they can think of to neutralize this threat—get the entire student body stoned. In his debut feature, director/cowriter John Stalberg Jr. percolates his deliriously manic narrative with sparkling energy and deviant characters, joyously ramming his protagonists deeper and deeper into frenzied chaos. HIGH school paints its slacker wit with lush broad strokes, firmly accomplishing the conclusive stoner fantasia run hilariously amuck."
Who: John Stalberg's feature directorial debut, starring Michael Chiklis, Matt Bush, Sean Marquette, Adrien Brody, Colin Hanks, Mykelti Williamson, Andrew Wilson, Yeardley Smith, Michael Vartan, Curtis Armstrong, Erica Phillips and Adhir Kaylan.
Why: Many people are comparing the film to The Wackness, another pot dramedy that I fell in love with when it played Sundance a couple years back. The early production photos that show Brody as a bearded drug dealer also caught my eye.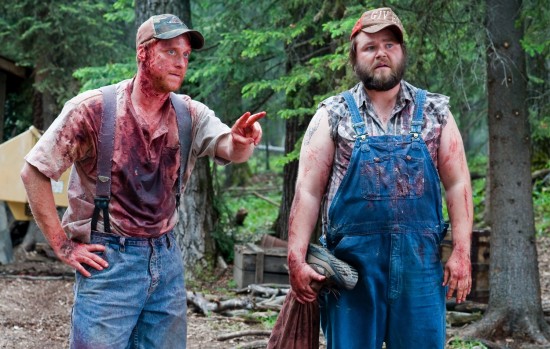 Tucker & Dale vs. Evil
The Pitch: The Canadian horror comedy follows two West Virginian hillbillies who go on vacation to their dilapidated mountain cabin, but their peaceful trip goes horribly awry when a bunch of college kids show up. Basically, it's the story of the typical hillbilly horror film told from the other side. And as it turns out, the hillbillys aren't evil, and are only mistaken as psycho killers through a series of misconstrued circumstances.
Who: Tyler Labine, Alan Tudyk, Katrina Bowden, Jesse Moss, Brandon Jay McLaren, Christie Laing and Chelan Simmons. Eli Craig, director of the acclaimed short film The Tao of Pong, makes his feature directorial debut. Co-written by Morgan Jurgenson.
Why: I love the two lead actors: Tyler Labine, who most people will recognize from the television series Reaper, alongside Alan Tudyk, who most people will recognize from the television series Firefly. I love the concept, which seems perfect for a short film... but I'm concerned that the film might be a one note joke told over 86 minutes... we'll see.