Danny Elfman's Score Is Back In The Wolfman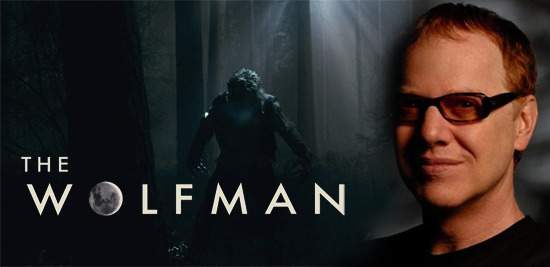 The Wolfman opens on February 12, but until then it seems like anything could happen with the film. For months the project has been beset by news and rumors of alternate cuts, different teams of editors, new effects, reshoots and the fact that Danny Elfman's score was junked in favor of music by Paul Haslinger.
But wait! Now there's a report that Elfman's score is back in, though it will need to be bolstered by other music.
When the news of Elfman's 'departure' cropped up back in November, the official line was that the change had been made for scheduling reasons. Essentially, with the delays suffered by the film, Elfman was no longer free to work on it. That fact remains. So now, if Universal is going back to his score, the implication is that there hasn't been any one solid vision of what the movie should be. That's an assumption, but one bolstered by the many other changes and delays the project has gone through.
So, the problem is that Danny Elfman is currently at work finishing the score to Tim Burton's Alice in Wonderland 3D, which means he can't tailor his score to the current cut of the film, nor does he have time to write additional music. To compensate, "additional composers" (per CineMusic) have been enlisted to complete the score. One is Conrad Pope, who has previously worked as an orchestrator for Elfman, John Williams and Alexandre Desplat. Pope and others will write as much as a half-hour of music to fit with Elfman's work.
I've not been a fan of a lot of Elfman's recent work, but I was intrigued by Wolfman director Joe Johnston's early comments about the composer: "If Danny Elfman does do it, I'm going to basically just let him run loose. I'm going to run the movie for him without music and without the temp track and say, "Do what you have never done before and see what comes out of it."