Fish Tank Director Andrea Arnold To Helm Wuthering Heights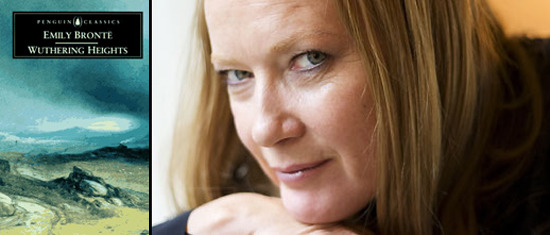 The Brontë family is coming back to movie screens in a big way. There's the new version of Charlotte Brontë's Jane Eyre, to be directed by Sin Nombre's Cary Fukunaga. And now a long in development revamp of Wuthering Heights, the only novel by Charlotte's sister Emily Brontë, has its own director. Andrea Arnold, currently getting attention for her Cannes hit Fish Tank (see the new trailer here) has signed on to direct the film.
As Variety reports, Arnold is the third director to come on board in the past year. John Maybury was first to come and go, then Peter Webber was briefly on board earlier this winter. Olivia Hetreed's script remains the blueprint for the film. There is no cast at this point, though several actresses have circled or been attached to the project. Natalie Portman, Abbie Cornish and Gemma Arterton have all been associated with the role of Catherine (the elder Catherine, I believe, not the character's daughter, Cathy) to various degrees in the past, but none are signed at this point.
There was a point last year when Michael Fassbender was rumored for Heathcliff, i.e. the other half of the story's doomed central couple. At the time, nothing came of the rumor, but expect it to crop up in earnest again now, given that Fassbender is a big part of Fish Tank. I wouldn't expect much to come of that, however, as Fassbender is already cast opposite Mia Wasikowska in the new Jane Eyre.
Arnold is a great choice for the film, and her experience with a film like Fish Tank and her touch with young female characters should help mitigate the cries of "Twilight!" when people read that the film "will emphasize the youthful, teenage aspect of the protagonists in the original source material." This should make quite a good pairing with Fukunaga's take on Jayne Eyre, which has been said to emphasize the gothic aspects of the novel.