Cool Stuff: Shermer, IL - Dutch Southern's T-Shirt Tribute To John Hughes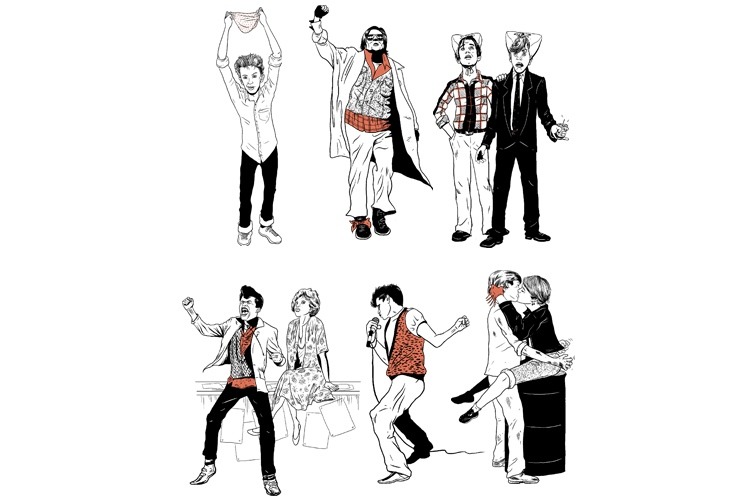 We've featured some of Dutch Southern's t-shirts in past editions of Cool Stuff. Their latest tee is called Shermer, IL and was designed by Evanimal. Film geeks will recognize the name of the town as the fictional suburban location of many of John Hughes' teen comedies. And you may have guessed it, the t-shirt design is a tribute to John Hughes and some of his characters, printed on a white American Apparel tee.
Here is a listing of the references:
Sixteen Candles — Farmer Ted showing Sam's panties to a roomful of geeks.
The Breakfast Club — Bender fist-bumping the sky after surviving another day of detention.
Weird Science — Gary and Wyatt watching killer mutants crash their party.
Pretty In Pink — Duckie serenading Andie with Otis Redding.
Ferris Bueller's Day Off — Bueller serenading Chicago with The Beatles.
Some Kind Of Wonderful — Keith practicing on Watts.
The t-shirt is available on DutchSouthern.com for $21 plus shipping.