First Footage From Hesher, I Love Sarah Jane Director Spencer Susser's Feature Debut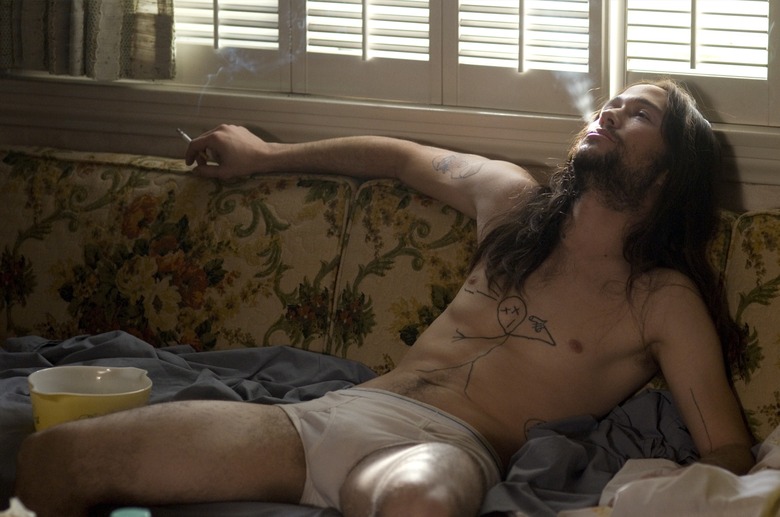 Last year, we featured a beautiful zombie short film titled I Love Sarah Jane. If you haven't seen it yet, check it out right now. It was screened at the 2008 Sundance Film Festival, and many regional film festivals around the world. And aside from being awesome, it is notable for featuring Mia Wasikowska, who has gone on to become Alice in Tim Burton's Alice in Wonderland.
Writer/director Spencer Susser has been working in commercials and music videos , but has finally completed his first feature film, an indie dramedy titled Hesher starring Joseph Gordon-Levitt, Rainn Wilson, and Natalie Portman. Susser has been developing Hesher for the last four years, as well as a feature film adaptation of Sarah Jane (which I hope someday gets made). We previously featured the film on the site in our Sundance Photo Preview, but now the first footage in now online, thanks to Sundance's Meet The Artists video series (found via Twitch). Watch the video, embedded after the jump. We'll be on the ground in Park City proving you with the early buzz on this movie, and many other films, premiering at the 2010 Sundance Film Festival.
The film, co-written with David Michod, tells the story of a 13 year old boy named T.J..  After the tragic loss of his Mother, T.J., Along with his pill popping father (Wilson), are forced to live with his elderly Grandmother. A young man with with a troubled past named Hesher (Levitt) assumes the role as both mentor and tormentor, leading T.J into troubles he could never have imagined. A young grocery clerk named Nicole (Portman) steps in to protect T.J from a vicious attack, and becomes the object of T.J's fantasies. And Hesher moves into Grandma's home, although uninvited, he is somehow accepted.