My Name Is Bruce Sequel Announced: Bruce Vs. Frankenstein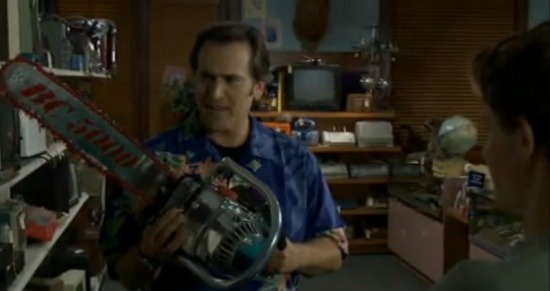 Bruce Campbell, in a letter to Quint, has announced that he will be re-teaming with Dark Horse Studios on a sequel to the low budget horror comedy My Name is Bruce. According to Campbell, the sequel will be titled Bruce Vs. Frankenstein, will begin principal photography this fall in Oregon.
The sequel was originally said to be titled "My Name is Still Bruce". Dark Horse Entertainment head Mike Richardson had previously given the following premise for the sequel:
"We have an idea where [Bruce] is going to visit a country in Europe and he thinks he's got an all-expense-paid stay there," he explains. "They put him up in a big castle and he thinks there are groupies running around, but they're not really groupies, they're minions. It's Bruce and he's going to play the same clueless character."
The 2007 feature told the story of a teenager who kidnaps his hero, over-the-hill B-movie star, Bruce Campbell (playing himself), to save his small mining town after four kids disturb a demon who's been guarding the souls of 100 workers killed in a cave-in. You can watch a trailer for the original film below.