Casting Notes: Paul Dano In For Ellen; Gerard Butler In Machine Gun Preacher; Carey Mulligan For My Fair Lady?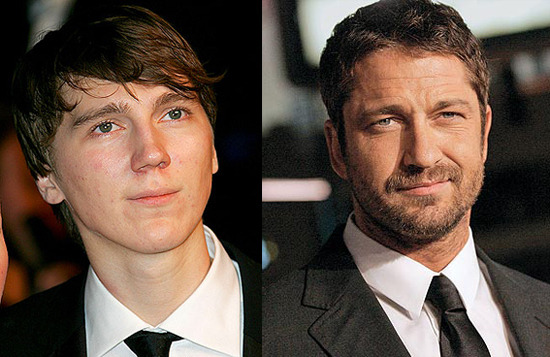 After last week's flurry of great big casting stories, we're going to start small today. Paul Dano will appear in For Ellen, from director So Young Kim, who last made In Between Days. Dano will be "a struggling indie rocker who, after nearly wrecking his car during an overnight long-distance drive, arrives in a small Midwestern town to deal with his impending divorce." I'm OK with all that, despite a logline that sounds like it covers such familiar and self-conscious indie ground, but less so with the word that Jon Heder will co-star. [Variety]
After the break, new stuff for Gerard Butler and a possible replacement for Keira Knightley in My Fair Lady.
Word that Gerard Butler might be in Machine Gun Preacher first broke in December, though we missed out on reporting it then. Now Deadline Hollywood is pushing the project again, saying that Marc Forster will direct Butler in the film based on the life of Sam Childers, "a former drug-dealing biker tough guy who found God and became a crusader for hundreds of Sudanese children who've been kidnapped and pressed into duty as soldiers." Forster developed the script with Jason Keller, based on the memoir Another Man's War: The True Story of One Man's Battle to Save Children in the Sudan. Let's hope this is more Monster's Ball than Quantum of Solace. If things go well, the film will shoot later this year, after Butler does Coriolanus.
Finally, Keira Knightley is no longer a part of the My Fair Lady remake that will be directed by John Madden. After the film took a couple years to come together, she's basically moving on. Bad timing if you're the producers, since the thing is finally gathering steam. UK tabloid rumors put Carey Mulligan in the pole position, at least as far as interest goes. Which is easy to see; after An Education, who wouldn't want Mulligan for a role like this? But producer interest is a long way from being cast in the film, so we'll see where this one goes.