Hollywood Video Possibly Closing 1,000 Stores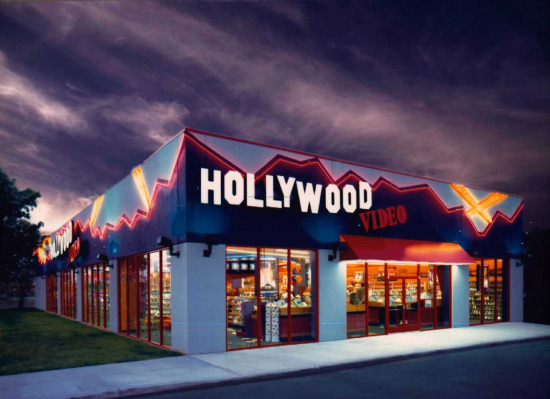 Hollywood Video owner Movie Gallery has struck another blow against the continued viability of brick and mortar video rental stores. The struggling chain could be closing as many as 1,000 stores (out of the 2,700 stores in the U.S.) to help pay off $600 million in debt. That many of these large video rental chains will die off is inevitable — what with the increasing popularity of Netflix, Redbox, and various streaming and digital options. Blockbuster may be able to survive given their current hybrid approach with online, in-store, and on-demand rentals, but the days are numbered for the likes of Hollywood Video.
On a brighter note, the demise of big rental chains could bring about a rise of boutique rental stores with unique and curated options. Don't expect it to have much of an effect on the  mom-and-pop rental stores though.