/Film UK - Guy Ritchie, Neil Jordan, Nick Frost And More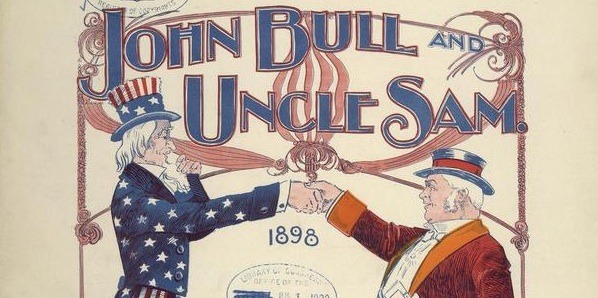 Coming to you weekly from my vantage point in good old Blighty, it's Slashfilm UK. Anglos and Anglophiles rejoice as every Friday I'll be bringing you a round up of news, links and coverage specific to the motion picture comings and goings here in the UK. Sometimes we'll be talking about films that have already played in the US, other times it will be films that won't make it to the US for a good while yet, and from time to time you'll read about films that will never make it to the US at all because.
BAFTA have unveiled their nominations for the Rising Star award – ie. the one that Joe Public votes for. It's Jesse Eisenberg vs. Nicholas Hoult vs. Carey Mulligan vs. Tahar Rahim vs. Kristen Stewart. Just the way Dr. Who won Noel Clarke the nod in the past, I'm sure Twihards will rally round Stewart. Try and stop them, if you wish – voting details are on the BAFTA site.
Ireland's in the UK right? I know – that's not the kind of joke you'd expect from someone called Brendon Connelly. It can be, anyway, just for the purposes of this story. It seems that Magnolia pictures have picked up Neil Jordan's romantic fable Ondine for distribution in the US, but Movieline speculated and The Wrap have confirmed that the film has been cut to receive a PG-13 rating. Hardly a High Spirits level debacle, but still. The excised scene is apparently "racy, operatic sex scene". Anybody have a status update on Jordan's proposed film of The Graveyard Book?
Birmingham's IMAX has it's own Twitter account and, today, they used it to tell update us on Tim Burton's next:
Alice in Wonderland 3D running time looks like it will be 110 minutes.
The BBC would like you to know that they've broken records with their awesome iPlayer service. During December, they had over 100 million programme demands.
Shakespeare in Love's John Madden has become attached to direct the feature film of Sadie Jones' The Outcast. Screen Daily describe the tale thus:
Set in post war provincial England... tells the story of a teenage boy who descends into self harm and anti-social behaviour following his mother's death.
Sadie Jones has written the first draft of the screenplay. Her previous produced credit, and only one that I can see, was an adaptation of Frank Wedekind's Mine Ha-Ha.
Andy Nyman and Jeremy Dyson have discussed Ghost Stories with the Liverpool Daily Post. I don't get to see it until March and I'm already feeling a little bit scared. The story ends with the warning "Anyone in the late stages of pregnancy, or who are of a nervous disposition, should think very seriously before attending the show". Does that disqualify me?
'Nasty' Nigel Lythgoe has been elected chairman of BAFTA/LA, say Screen Daily. Just for a year, mind – it shouldn't interrupt his 'real' career as a talent show judge too much.
Broadcast have announced that Hoop Dreams director Steve James is making a film called The Interrupters for the BBC's Storyville. It will profile "former gang members who break up fights on the streets of Chicago" – a candidate for theatrical release, even in the US, I suspect.
"Budding MCs, Grime artists and musicians" can vie to win a place on the soundtrack of UK dystopian gang film Shank. Visit the official site for rules and instructions and check out the tracks already submitted. That strapline is a bit cheeky though – "From the distributor of Kidulthood". Really, Revolver? Tsk.
Here's a little bit of behind the scenes footage from the film. I was going to share a clip, but it got yanked. Next week, I hope.
All British folk of my generation will remember Vicky the Viking, a cartoon staple of the summer holidays of our youth. Variety have some scoop on the second live-action Vicky film and surprise, surprise – it's going to be in 3D. And in German. And called Wickie auf Grosser Fahrt. Nice.
Michael J. Bassett's keenly awaited (well, not really by me, but I hope to be convinced and it does have Max von Sydow in it) Solomon Kane has been given a UK release date of February 19th. Meanwhile, Scouting for Boys has changed it's release date to March 19th.
Rue Morgue spotted an old Pumpkinhead costume being put to use in a UK Raisin Bran commercial. Here it is:Jamie Mathieson has alerted his fans that he has written for the new series of Being Human. Now, all he has to do is make them forget he wrote FAQ About Time Travel.Guy Ritchie has set up a record label. Punchbowl Records exists to release tunes by The Punchbowl Band, the house musicians at his pub, The Punchbowl. As The Guardian point out, he used some Punchbowl on the Sherlock Holmes soundtrack and I dare say he'll have them contribute again for the imminent, supposedly-shooting-this-summer sequel.
Odeon and Cineworld cinemas are to air Rugby matches live and in 3D, whisper Broadcast from behind their paywall.
You've still got two weeks to submit a Paranormal Activity-inspired short for possible inclusion on the film's UK DVD and Blu-ray. Check out the current state of the competition at the Prepare To Be Scared YouTube channel. My favourite is Normal Activity.
The BBC have unveiled their new drama lineup and it includes, amongst many other things, the John Lennon film with Christopher Eccleston that Russ reported on previously. There's also a crime drama with Idris Elba called Luther in which the Columbo conceit of not hiding the murderer's identity is reprised, allowing the show to instead focus on the psychological battle between Elba's copper and the bad guy. You may have seen Nick Frost tweeting about Money, an adaptation of Martin Amis' novel and that's in the video and season too.
[If the above video doesn't work, try this one]
The UK's Japan Foundation have programmed a touring selection of recent films with the theme "Girls on Film: Females in Contemporary Japanese Cinema". Here are the tour dates and film titles:
9-17 February – ICA, London
22 February – 4 March – Showroom, Sheffield
5-9 March – Queen's Film Theatre, Belfast (Except Non-ko)
10-14 March – Filmhouse, Edinburgh
18-21 March – Arnolfini, Bristol
Fourteen, dir. Hiromasa HirosueGerman Plus Rain, dir. Satoko YokohamaHow to Become Myself, dir. Jun IchikawaKamome Diner, dir. Naoko OgigamiNon-ko, dir. Kazuyoshi KumakiriAsyl: Park and Love Hotel, dir. Izuru Kumusaka
This time last week, the news had just broken that Jonathan Ross would not be renewing his contract with the BBC. Immediately all of the UK film geeks with a web presence were pondering who might replace him as the host of the BBC's Film programme for its Film 2011 series. I'd be interested in hearing who you would pick... at the moment I'm just thinking "Anybody but Mark Kermode".
Please send details of any thing you want covered or any news tips you might have to my e-mail or my Twitter. There's no need anything cool go down in the UK and this column not cover it.