Netflix Brings Streaming Service To The Nintendo Wii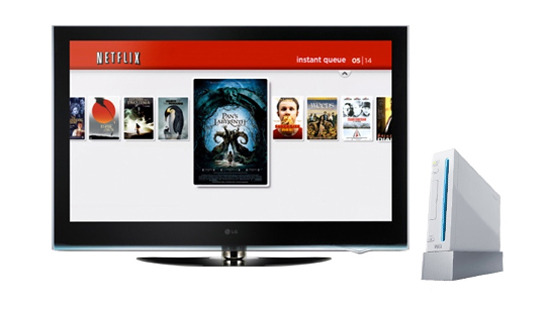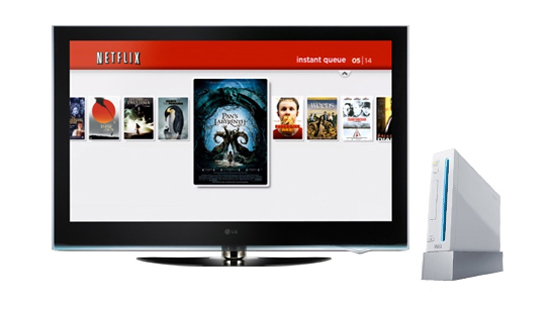 If you need any further proof that Netflix is just going to keep pushing the streaming 'Watch Instantly' service as a primary offering, look no further than the fact that all three major video game consoles will soon be able to deliver movies to Netflix subscribers. Within months, Nintendo Wii owners will be able to stream movies via the console.
Netflix claims that up to fifty percent of subscribers are now watching streaming films, and by adding the Wii to the list of compatible devices, they may push that percentage higher.
The deal with Nintendo was announced today, as reported by the New York Times, and will launch this spring. As with the availability of the service on other platforms, subscribers will have to have at least the $9/month DVD by mail subscription tier to utilize the streaming service.
The service was added to Microsoft's Xbox 360 in November 2008, and to Sony's PlayStation 3 in November 2009. Like the initial Ps3 offering, Nintendo Wii users will have to insert a disc containing Netflix software each time they want to stream a film. Netflix supplied the PS3 disc for free, and will do the same for Nintendo Wii owners. Unlike the PS3, however, a system update that renders the disc unnecessary may not be released.
The NYT reports speculation that a new Wii HD will be announced this year. The console's video capability has never been touted as a selling point; rather, Nintendo went with low graphics and video specs to keep the cost of the console low, and has seen it established as a strong seller as a result. A Wii HD upgrade seems unlikely, but if it were to be in the offing, details might emerge in June at the Electronic Entertainment Expo (E3).