Ironclad Movie Trailer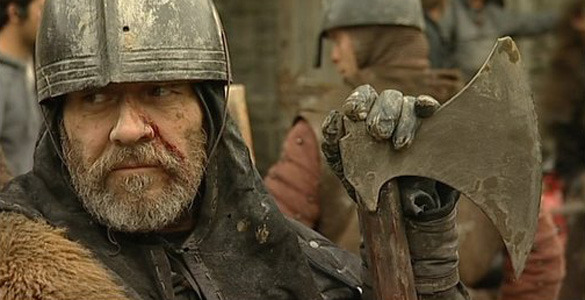 After the break lurks the first trailer for Ironclad, comprising un-polished footage from only the first 2 weeks of shooting and originating as a Cinematical exclusive. You can also see a BBC video report from the set that, while considerably less intense and graphic shows just as much mud and medieval might.
Jonathan English's film stars Paul Giamatti as big, bad King John and Jason Flemyng, William Moseley and Robert Carlyle as some of the good guys, with Kate Mara as one of the good gals. Her action is revisionism, sure, but healthy revisionism.
English previously directed Minotaur, a myth-infused B-movie with a starring role for Tom Hardy and a cameo from Ingrid Pitt... so, why haven't I seen it exactly?
Thanks to Quiet Earth for the embeddable trailer.