Florian Henckel Von Donnersmarck Is Once Again Directing The Tourist, With Depp And Jolie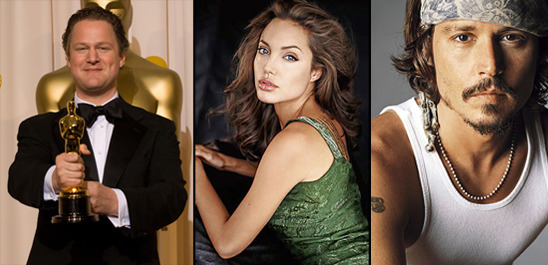 Movies have talent come and go all the time, but most of the movement happens way behind the scenes, often before a film is ever announced. Once the existence of a project is trumpeted to people outside of development, it's pretty much set. A name might come or go, but there won't be a huge amount of movement.
Not so with The Tourist, which since announcement has had a remarkable parade of stars and directors. I won't run them all down again, because I've done it before (a couple of times), but things have changed once more. Florian Henckel von Donnersmarck, director of the Oscar-winning The Lives of Others, is once again directing after having walked away back in November.
OK, I lied; I will run down some of the history again, but briefly. Donnersmarck came on board as the film was escalating in stature. Angelina Jolie took the role that originally belonged to Charlize Theron. But then Sam Worthington stepped out (he'd replaced Tom Cruise) and was rumored to be replaced by Johnny Depp, and von Donnersmarck walked away over 'creative differences'. Alfonso Cuarón was rumored as the directorial replacement, but denied involvement.
Now EW is reporting that von Donnersmarck is back on board, and that the picture is indeed proceeding with Depp and Jolie in the lead roles.
So now we're back, more or less, to where we were in November. The film remains a remake of a 2005 French film called Anthony Zimmer. The plot has been changed around as the film has gone through development, but EW says that Depp is "an American tourist lured into a nefarious plot of intrigue by a female Interpol agent (Jolie) as she attempts to locate a criminal." Which, if accurrate, represents a change from the draft that was being worked on last year, in which Depp's character was recruited by Interpol to "entrap a former lover who's a suspected global criminal."
Regardless: Depp + Jolie + Donnersmarck could be a hell of a lot of fun. Given that Tom Cruise bailed on this to do Knight and Day, the pictures now seem ironically similar. I'd much rather see this one.