Stephen Norrington To Direct WWII Supernatural Action Film The Lost Patrol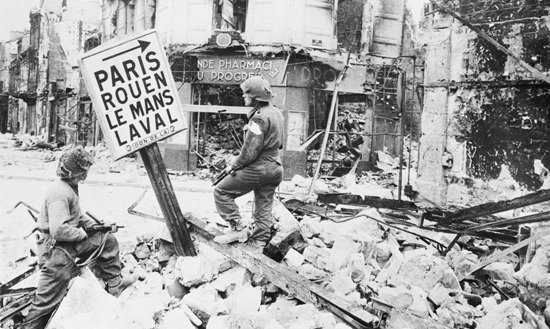 Stephen Norrington has been developing his new take on The Crow, but before he gets to that it seems like he'll first do another project that pushes all his 'geek buttons.' The film to break him out of director jail, where he's been chained to a wall since 2003's The League of Extraordinary Gentlemen, will be The Lost Patrol for Legendary Pictures, the production company behind massive comic book and fantasy films like Watchmen, The Dark Knight and Clash of the Titans.
Norrington will rewrite the script, which was originally a spec by Andrew Hilton, and rewritten by Matt Cirulnick. THR calls the film a "supernatural action thriller set against the backdrop of Wolrd War II."  Norrington is quoted as saying the film is packed with "hardware, heroes, grime, insane monsters." Between the title and his quote, the film sounds something like a combination of a 'men on a mission' movie, a Hellboy spinoff, and an Edgar Rice Burroughs story.
There was a point in my life when news like this would have been isntantly appealing, but after The League of Extraordinary Gentlemen, Norrington has a lot of making up to do. I genuinely enjoyed Blade but can't see anything entertaining in League. It's serious 'wait and see mode' for this one.