Robert Zemeckis Finds His Yellow Submarine Voice Cast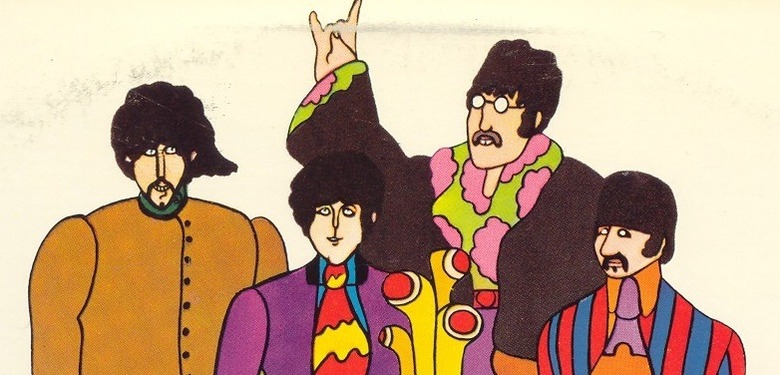 The 3D and motion capture work in Avatar may be the biggest cinematic talking points going right now but don't forget about Robert Zemeckis. He's been in the mocap and 3D trenches, and is moving forward with a remake of the animated Beatles film Yellow Submarine. The film will use mocap and CGI to recreate the hand-drawn animation of the original film, while a small collection of voices will stand in as the new Beatles. Meet the quartet after the break.
THR reports on the new cast assembled by Zemeckis, and it's a mix of great and odd choices. Cary Elwes (George Harrison), Dean Lennox Kelly (John Lennon), Peter Serafinowicz (Paul McCartney)and Adam Campbell (Ringo Starr) are the quartet in talks to become the 'new' Beatles.
Serafinowicz is an impeccable choice, and I think I can buy Kelly as Lennon. I'm less sold on Elwes as Harrison and not at all certain about Campbell as Starr. In the latter case, I'm definitely prejudiced by his association with films like Epic Movie and Date Movie. As long as the voices work, though, it'll be fine.
Remember that, for the most part, the Beatles didn't provide the voices for their animated avatars in the original film. But for a couple of small segments, the Yellow Submarine fab four were imitators.
Making things more complicated, this voice cast will only provide voices. Mocap work for band performances will be performed by a tribute band called The Fab Four, and they'll be miming to original Beatles tracks, sixteen of which will be used in the film.
Zemeckis wrote the script for this version of the story, but it is expected to essentially follow the original, in which the Beatles traveled to Pepperland in a yellow submarine with a soldier named Old Fred.