Spider-Man 4 Scrapped; Raimi And Maguire Gone; Sony Plans Franchise Reboot For 2012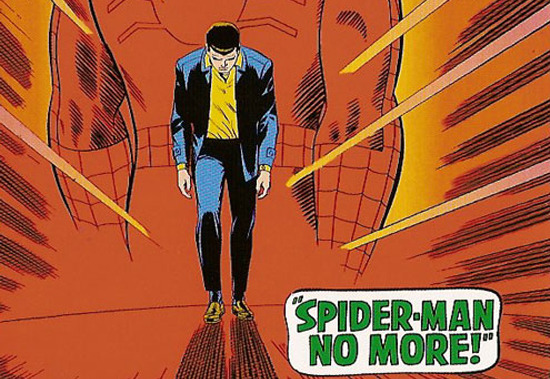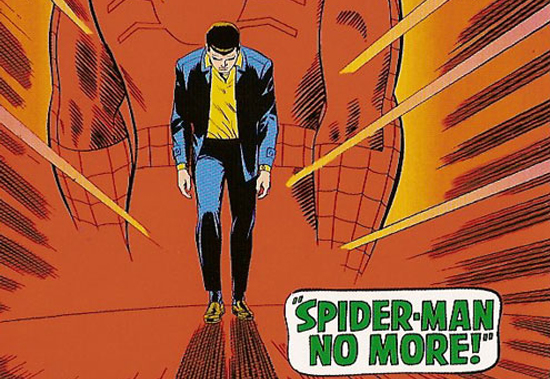 WHOA. As I mentioned earlier, Nikki Finke just recruited Variety's chief newshound Mike Fleming, and now the new duo are coming out of the gate with a massive story. Their first big report is that Sony is scrapping Spider-Man 4 after script and schedule concerns caused Sam Raimi to walk away from the film. The scuttled sequel has already been confirmed by a Sony Pictures press release, and the studio will now go for a full franchise reboot. New director, new cast. Details after the break.
Finke and Fleming's report says the decision was made just today, and that the studio will start over with a "franchise reboot" script by James Vanderbilt. They quote sources reporting that Raimi said he couldn't make the picture's 2011 release date and maintain quality standards.
The Sony press release offers more info. Shorn of back-patting quotes, the core info is as follows:
Peter Parker is going back to high school when the next Spider-Man hits theaters in the summer of 2012. Columbia Pictures and Marvel Studios announced today they are moving forward with a film based on a script by James Vanderbilt that focuses on a teenager grappling with both contemporary human problems and amazing super-human crises.
That means no Malkovich, no Vulture, no Vulturess, and no more Kirsten Dunst. Let's see what Sony comes up with now; bets on a thinly-translated Ultimate Spider-Man adaptation? Reboot writer James Vanderbilt wrote an early draft of Spider-Man 4, and had been hired to write the presumptive fifth and sixth films.
When that deal for SM5 and 6 came down last August, the possibility of those scripts being the basis for a reboot was mentioned, so this isn't an utter left-field surprise. Though a studio scrapping a film as potentially massive as Spidey 4 in favor of a reboot is still a huge deal; this is nothing like rebooting the Hulk, or Ghost Rider or Fantastic Four.
What next for Raimi? Will he go directly on to World of Warcraft, the Dennis Lehane adaptation The Given Day, or something else? (Another smaller film?) All things considered, you've got to guess that he and Tobey Maguire are both more happy than anything else to get away from increasingly difficult franchise.