Joel And Ethan Coen-Scripted Gambit May Still See The Light Of Day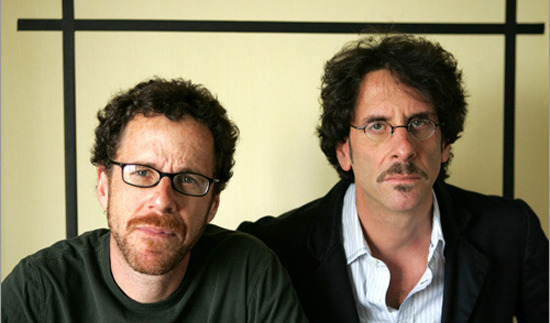 The biggest industry story this morning is about the fact that Variety lost its best news reporter, Mike Fleming, to Nikki Finke's Deadline/Hollywood. At Variety, Fleming dug up a lot of interesting news, some of which became proper headline material, and some of which didn't.
One of the bits that wasn't is buried down at the bottom of a trade article I just referenced here. In this case I have to wonder if this is a little final flash of the finger on Fleming's part, because a Coen Brothers story, even an incidental one, is news. Fleming notes that Gambit, the Joel and Ethan Coen scripted remake of a 1966 heist film, is still kicking with producer Mike Lobell. What the hell is Gambit, and how much more do you really need to know beyond 'Coens + heist film'?
Gambit started to make the rounds years ago, then cropped up again as the Coens were on their publicity rounds for No Country For Old Men. They penned the script for a remake, and at that time reports had it that Colin Firth and Ben Kingsley were attached to star. Bo Welch was said to be rewriting the Coen draft with an eye towards directing.
That deal never came together, and now Mike Lobell is trying to get the film off the ground again, with no director yet attached. Fleming's report at Variety says that the film has come close to the starting line three different times, with a variety of attached talent. When you've got a Coen Brothers script in hand, I guess you keep trying.
The original Gambit starred Michael Caine, Shirley MacLaine and Herbert Lom. Here's the AllMovieGuide recap of the film; I haven't yet been able to find a working embed of the original trailer.
Ideal and reality clash in this humorous tale of the heist that could have been. As scheming career cat burglar Harry Dean (Michael Cane) prepares to steal a priceless statue from the world's richest man, he seeks out the assistance of Eurasian showgirl Suzy Chang (Shirley MacLaine). Though the likable rogue's plan seems foolproof as he conveys the details to his partner Ram (Robert C. Carmel), the execution proves a detailed study in Murphy's Law. Constantly reinventing the plan as his originally ideal spirals ever more out of control, it seems as if Harry's heist is destined to fail.