Two 'Hitchcockian' Scripts Move Forward: Playing Joe And House At The End Of The World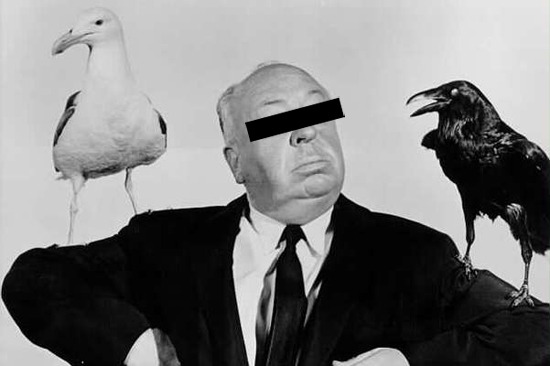 Old masters never die; they're just endlessly recycled. There haven't been many notable script sales yet this year, but two that went down recently are both being positioned as reflective of the Master of Suspense. Since it's highly unlikely that a film coming out of any Hollywood studio at this point would have the pace and patience of a film by Alfred Hitchcock, what can we expect from a couple of new thrillers that seek to trade on his influence?
The first on deck is Playing Joe, a script by Jeff Miller picked up by Castle Rock. The company has already set a new scribe to rewrite: Nicholas Meyer. His name is one that earns instant geek cred, by virtue of having written three of the even-numbered Star Trek films (i.e. 'the good ones') and directed two of them, most notably The Wrath of Khan. Meyer also wrote the great revisionist Sherlock Holmes novel The Seven Per-Cent Solution. (The film of which, incidentally, is really in need of a decent DVD reissue.)
Anyway, Playing Joe is set in Rio, features memory loss as a key element and is said to generally be in the vein of North by Nothwest. That's your Hitchcock namecheck number one. We don't know much more than that at the moment, and things could change with Meyer aboard, since past work suggests he's much more into Shakespeare than Hitchcock. [Variety]
Namecheck number two is in relation to House at the End of the World, which is based on a story by Jonathan Mostow (U-571, Terminator 3). The script is by David Loucka and Mark Tonderai will direct. In this case the Hitch film being referenced is Psycho, as per producer Aaron Ryder. "We believe this will be to Psycho what Disturbia was to Rear Window," Ryder told Variety, "but with the addition of a strong female lead." I expect the complaints to begin at the mention of Disturbia. (Which, against expectations, I completely enjoyed, but these days Shia is enough to set everyone grumbling.)
Since there's not a lot to talk about with respect to these scripts, discuss this: Taking into account where Hitchcock went with a film like Frenzy, right at the end of his career, would he have been right in line with the accelerated storytelling pace of later Hollywood, had he lived to see it?