Kick-Ass Movie Trailer: More Story, More Characters, More Ass Kicking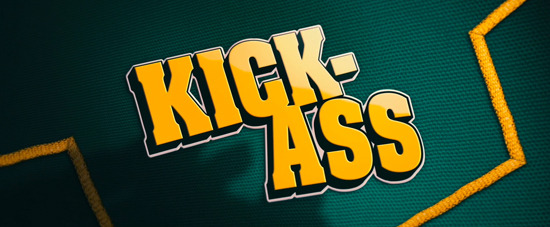 We've seen a teaser trailer and a violent red-band trailer for Matthew Vaughn's Kick-Ass, based on Mark Millar's comic of the same name, but not a proper story-oriented full-length one.
Now we've got that, too, and it's pretty fantastic. This new trailer uses some of the same footage as the clips we've seen before, but puts it all into a story context so there's a little more than 'real-world kid heroes' going on. Only a little, because that's what the movie is about, obviously, but now you see how it all fits together. This will be the one to sell a broad audience on the film; check it out after the break.
Among other things, this trailer also shows off Mark Strong for the first time. He's the villain, to some extent, and appears to be a Kingpin-type figure from what we see here. We see more of Big Daddy (Nicolas Cage) as well, or more of him in costume, beating the hell out of Strong's thugs.
I'm the one that wasn't wowed by the Comic Con footage, and the film has yet to really ignite the interest in me that it has in others. But I trust the word of many that came out of BNAT loving the film, and I'm definitely curious. More than anything else, I like Vaughn's work and would love this to be as good as many say it is. This trailer points in that direction; I expect many of you will love it to death.
Here's the synopsis, if you've missed it before:
Kick-Ass tells the story of average teenager Dave Lizewski (Aaron Johnson), a comic-book fanboy who decides to take his obsession as inspiration to become a real-life superhero. As any good superhero would, he chooses a new name — Kick-Ass — assembles a suit and mask to wear, and gets to work fighting crime. There's only one problem standing in his way: Kick-Ass has absolutely no superpowers.
His life is forever changed as he inspires a subculture of copy cats, is hunted by assorted violent and unpleasant characters, and meets up with a pair of crazed vigilantes, including an 11-year-old sword-wielding dynamo, Hit Girl (Chloe Moretz) and her father, Big Daddy (Nicolas Cage).
Yahoo provides this trailer and the embed below; head there to see the clip in HD.