A-Team Movie Trailer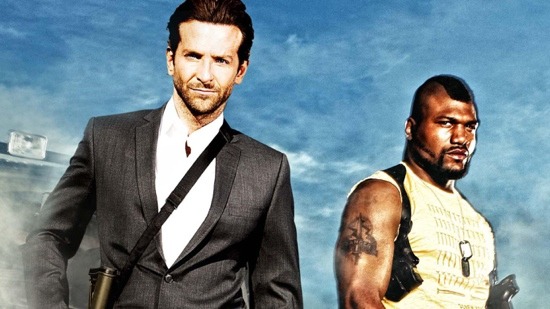 A high-quality version of the A-Team trailer has finally hit the internet. Hit the jump for the trailer. Let us know what you think in the comments.
Things I like about this trailer: Sharlto Copley, showing his face in an American blockbuster and proving he has even more range than just Wikus Van De Merwe. Liam Nesson, continuing his descent into complete badass by taking on the role of Col. John 'Hannibal' Smith. The hints of the re-orchestrated A-Team theme (I'm just a sucker when classic TV themes get re-done for the modern day). And at the end of the trailer, a tank falls out of a jet plane and is used to shoot down another plane.
Things I'm not too crazy about: The apparent tension between outright camp and balls-to-the-wall action film, as reflected in the incredibly cheesy dialogue. I'm also not a huge fan of the small bits of Bradley Cooper and Quinton Jackson that we see here, both of whom strike me as trying just a bit too hard. And of course, the CGI, which looks slightly better than a direct-to-DVD movie (or a Transporter film). Undoubtedly the latter will improve as we get closer to the film's release, so only time will tell what the final product will look like, but thus far, color me unimpressed with how the film looks.