Ghost Rider 2 Tentatively Titled Ghost Rider: Spirit Of Vengeance, Producer Mike De Luca Offers Some Updates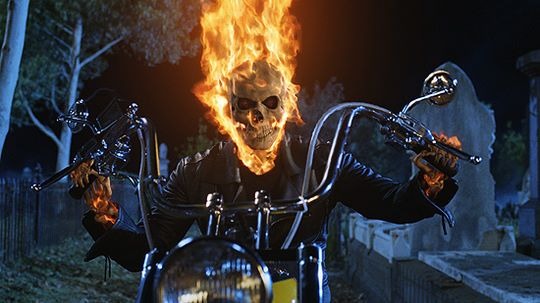 The last we reported on the Ghost Rider sequel nobody wants, David Goyer had mentioned that the studio was using his 9-year old script as the basis. Our good friend Frosty over at Collider recently got a chance to speak with producer Mike De Luca about the sequel, and came away with a number of updates (which I'm sure the lot of you have been waiting for with bated breath). The film is tentatively titled Ghost Rider: The Spirit of Vengeance, and De Luca confirmed that director Mark Steven Johnson (Daredevil) and Eva Mendes won't be returning.
For this film's sake, I hope Goyer stays far away from the director's chair. He put a stake through the Blade franchise with his entry, and all of his follow up films (and even television work) has been merely adequate. In many ways, choosing Goyer would be a step backwards from Mark Steven Johnson — whose director's cut of Daredevil is actually a very watchable comic book film.
De Luca also confirmed that Spirit of Vengeance could be in front of cameras in 2010, which means we could see it in theaters as early as next year. Given the discussion, it seems that he and the studio realize that the first film had some major problems, and they're looking to fix that this time around. It remains to be seen if those changes are enough to help the sequel compete with the latest generation of superhero films.
Check out the full interview over at Collider.