Sony To Release First 3D Movie On Blu-Ray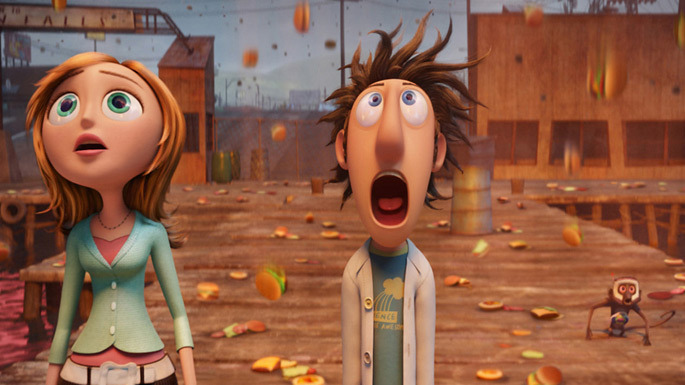 Sony Pictures Home Entertainment announced on Thursday that it will begin to release 3D movies on Blu-ray Disc worldwide for the first time, beginning this summer with the computer animated release Cloudy With a Chance of Meatballs. And I'm not talking about the paper red and blue glasses that you might have gotten with some past DVD and Blu-ray releases. This new disc will coincide with the release of Sony Electronics' 3D compatible Bravia LCD televisions and 3D compatible Blu-ray disc players, essentially brining the digital 3d experience of recent theatrical releases into your living room. Additional 3D Blu-ray titles are expected to appear this summer from Sony. Look for an announcement this spring.
I wonder if the 3D version of the film will be included on the regular Blu-ray release, or if Sony plans to release the 3D versions as their own standalone releases. I would hope that it would not be the latter, as 3D adoption in the home is probably going to take a few years longer than the industry is expecting. And it would be good to have Blu-ray discs which are forwards compatible.
source: THR