Zombieland Screenwriters Hired For GI Joe Sequel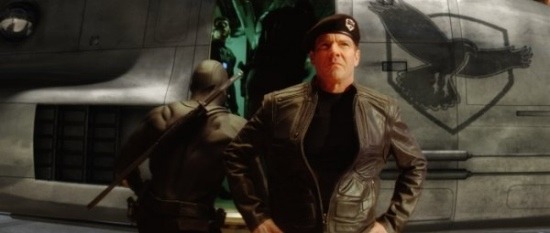 Update: IESB is now reporting the Paramount Pictures has hired Zombieland writers Rhett Reese and Paul Wernick to pen a sequel to GI Joe: Rise of Cobra. Reese and Wernick recently signed on to pen Deadpool for Fox/Marvel, and might be the perfect scribes to invent some over the top stupid action for a GI Joe sequel. As I said in the Deadpool post, I'm a big fan of Reese and Wernick's work on Zombieland. I don't think people give enough credit to the clever and hilarious screenplay when talking about the success of that film.
Original post follows after the jump.
After GI Joe: Rise of Cobra became a box office hit, Paramount Picture's vice chairman Rob Moore said that a sequel would "soon go into development." Collider has learned that a screenwriter has been hired for the project, and Paramount is eager to get a second film in production. No more information was available, and even the identity of the writer was not revealed.
I imagine that Paramount randomly selected one lucky first grader, paid for a few boxes of crayons, and the result will be on the big screen in 2012 (yes, now we know how the world will end...) We already know that all of the lead actors from the first film are "contractually obligated to return for another film," though director Stephen Sommers is not. Does the world need another GI Joe movie?