Terrence Malick's The Tree Of Life To Get Cannes Premiere?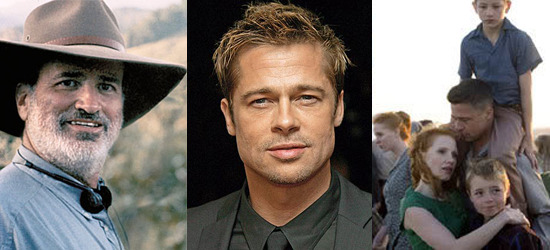 If I were putting together a 'most anticipated films of 2010' list one of the highest-ranked entries would be The Tree of Life, the new Terrence Malick generational family drama that has been simmering in an edit bay for months. Once positioned as a possible release late last year, the film wasn't finished in time, and has been penned in for the best possible release date: when it's done.
But a few buried nuggets of info in recently published articles suggest that we'll definitely see the film this year (not a given, with Malick) and that it will have a world premiere at the Cannes Film Festival. There's also a new synopsis, which should be considered spoilerish; it's at the bottom of the post.
The Playlist assembled a couple of mentions that hit the web over the holidays, and taken together they paint an optimistic picture of the film's eventual release. In Variety's piece about Bob Berney and Apparition releasing The Runaways, there was this: "Terrence Malick's Tree of Life, starring Brad Pitt, will also go out via Apparition this summer or early fall, according to Berney, with fest play along the way." And a FilmJournal piece on Apparition mentions the fall release date as well before noting that "Berney is eyeing a Cannes slot to premiere the much-anticipated Brad Pitt/Sean Penn starrer."
Can Malick finish the film on time? Almost certainly. Will he? Hard to say. The guy works on a schedule all his own.
Meanwhile, the team of people working on the film has been really efficient when it comes to keeping details off the web. So treat the following synopsis with caution. It has gone up on IMDB a couple of times and been taken down, but cross-referencing it with what we know about the film it's probably the most accurate full synopsis to appear yet. Consider this spoilerish if you want to remain unsullised.
The film opens documenting the origins of life, through the age of reptiles and mammals and then man. Progressively, we are swept through time until the 1950s, where the birth of life suddenly comes to seemingly pointless sickness and death. Pointless, that is, to young Jack, who is unaware of all that has led to this point and time, only to arrive to the tragedy he must come to grips with. This is the philosophical thrust of older Jack's struggle to coexist in a world that seemingly has little to no value for him. The "tree of life" is the framework of the story, how one thing leads to another, a miracle of growth and evolution, where nature is purposeful, and never random.