Michael Mann And Deadwood's David Milch Team Up For Luck, An HBO Horse-Racing Drama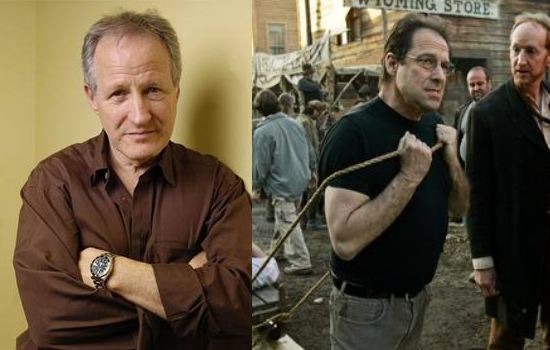 Oh how coincidental. I recently purchased the soundtrack for Michael Mann's The Insider, and not long after we learned about his upcoming HBO series with Deadwood and John from Cincinatti creator David Milch. The series is entitled Luck, and THR describes it as "a provocative look at the world of horse racing and gambling told through a diverse group of characters surrounding a racetrack." Both are exec-producing the project — with Milch writing and Mann directing the pilot.
Luck sounds like a good fit for both auteurs. From the description alone, it already sounds like it makes more sense than John from Cincinatti ever hoped to. Having Mann direct the pilot is also a good start, because the pilot often builds the style and tone that the rest of the series will need to follow. The concept of following the drama surrounding an everyday (and potentially sleazy) outpost like a horse racing track is also something that shouldn't be too unfamiliar to either Mann or Milch.
Between this, the Martin Scorsese-directed Boardwalk Empire, and the adaptation of the fantasy epic Game of Thrones, it seems like HBO is finally stepping up their game once again when it comes to original series. After losing out on the likes of Mad Men and Damages to cable networks, and having little else to show while those series rose to popularity (Mad Men more so), I'm glad that HBO is at least attempting to return to their former glory when it comes to high-quality series.