Confirmed: Zombieland Writers To Pen Deadpool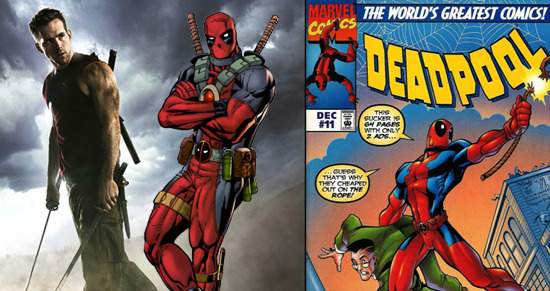 Last month is was rumored that Zombieland screenwriters Rhett Reese and Paul Wernick were writing the script for the big screen comic book adaptation of Deadpool. The Hollywood Trades tonight confirm CHUD's report, adding that Ryan Reynolds will indeed reprise his role as the wisecracking mercenary he portrayed in last year's X-Men Origins: Wolverine.
20th Century Fox has no idea when the film would or could go into production. Reynolds is busy filming the DC Comics adaptation of Green Lantern, and won't be available for another film until this Summer. If a script is complete, production could begin then. No director has yet been attached, and it's very doubtful that Quentin Tarantino would consider the project, as much as Reynolds might want that to happen.
I'm a big fan of Reese and Wernick's work on Zombieland. I don't think people give enough credit to the clever and hilarious screenplay when talking about the success of that film. Also, their comedy style seems perfect for the Deadpool persona.