Pharrell Williams Writing Original Music For Despicable Me, Listen To One Of The Songs Now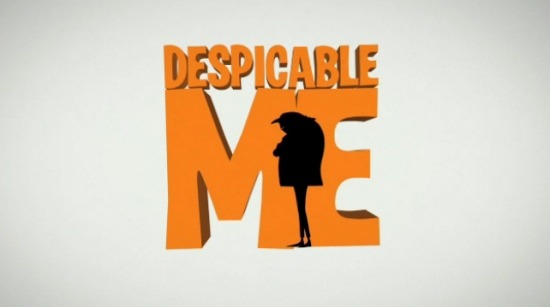 Universal Pictures has announced that three-time Grammy Award winner Pharrell Williams will write original music for Despicable Me. This marks the first time Pharrell has composed music for a film. Oscar winner Hans Zimmer and Heitor Pereira are writing the film's score. This shouldn't come as a huge surprise as the catchy song at the end of the original teaser trailer was an original composition by Pharrell with MeOh!My. You can listen to the whole 4 minute version of that song embedded after the jump, followed by the official press release.
GROUNDBREAKING ARTIST PHARRELL WILLIAMSTO WRITE ORIGINAL SONGS FORUNIVERSAL PICTURES AND ILLUMINATION ENTERTAINMENT'S UPCOMING 3-D CGI FEATURE, DESPICABLE MEWilliams Will Also Compose the Film Alongside Oscar®-Winning Composer Hans Zimmer and Heitor Pereira
UNIVERSAL CITY, CA – January 5, 2010 – It was announced today that three-time Grammy Award winner and internationally renowned singer, songwriter, producer and designer Pharrell Williams will write original music for Universal Pictures and Illumination Entertainment's upcoming 3-D CGI feature Despicable Me. This marks the first time The Neptunes and N.E.R.D. artist will compose music for a film. He is joined in the feature's composition duties by Oscar® winner Hans Zimmer and Heitor Pereira.
Despicable Me, which stars the vocal talents of Steve Carell, Jason Segel, Russell Brand, Will Arnett, Kristen Wiig, Danny McBride, Miranda Cosgrove, Jack McBrayer, Mindy Kaling, Jemaine Clement and Julie Andrews, arrives in theaters on July 9, 2010.
In addition to the title track for Despicable Me, which debuted with the feature's teaser trailer, Williams has already begun to write the film's orchestral score as well as several other songs to be incorporated into the score. Chris Meledandri (Ice Age, Ice Age 2: The Meltdown, Robots, Dr. Seuss' Horton Hears a Who!) is producing Despicable Me through his new company – Illumination Entertainment, which has a longterm partnership with Universal to deliver live-action and animated all-audience films for the Universal slate.
About his involvement in the project, Pharrell Williams said: "I love cartoons and animation, and I've never seen such incredible 3-D CGI. To score Despicable Me along with Hans and Heitor and write original songs for the film is a dream come true."
"Pharrell is one of the most important contemporary songwriters, Hans is one of the truly great film composers and Heitor is the next generation of Hans' protégés. This is an extraordinary teaming of talent," said Meledandri. "With every note they write, our film is being enriched."
About Despicable Me
In a happy suburban neighborhood surrounded by white picket fences with flowering rose bushes, sits a black house with a dead lawn. Unbeknownst to the neighbors, hidden beneath this home is a vast secret hideout. Surrounded by a small army of minions, we discover Gru (voiced by Steve Carell), planning the biggest heist in the history of the world. He is going to steal the moon (Yes, the moon!) in Universal's new 3-D CGI feature, Despicable Me.
Gru delights in all things wicked. Armed with his arsenal of shrink rays, freeze rays and battle-ready vehicles for land and air, he vanquishes all who stand in his way. Until the day he encounters the immense will of three little orphaned girls who look at him and see something that no one else has ever seen: a potential Dad.
The world's (second) greatest villain has just met his greatest challenge: three little girls named Margo, Edith and Agnes. www.despicable.me
About Universal Pictures
Universal Pictures is a division of Universal Studios (www.universalstudios.com). Universal Studios is part of NBC Universal, one of the world's leading media and entertainment companies in the development, production and marketing of entertainment, news and information to a global audience. Formed in May 2004 through the combining of NBC and Vivendi Universal Entertainment, NBC Universal owns and operates a valuable portfolio of news and entertainment networks, a premier motion picture company, significant television production operations, a leading television stations group and world-renowned theme parks. NBC Universal is 80% owned by General Electric, with 20% controlled by Vivendi.
###
DESPICABLE ME – In Theaters July 9, 2010!
Release date: July 9, 2010
Genre: 3-D CGI Feature
Cast: Steve Carell, Jason Segel, Russell Brand, Will Arnett, Kristen Wiig, Danny McBride, Miranda Cosgrove, Jack McBrayer, Mindy Kaling, Jemaine Clement and Julie Andrews
Directed by: Chris Renaud & Pierre Coffin
Written by: Cinco Paul & Ken Daurio
Produced by: Chris Meledandri, John Cohen, Janet Healy
Executive Producer: Nina Rappaport-Rowan