Sony Says Moon Oscar Screeners Were Held Back Due To Piracy Concerns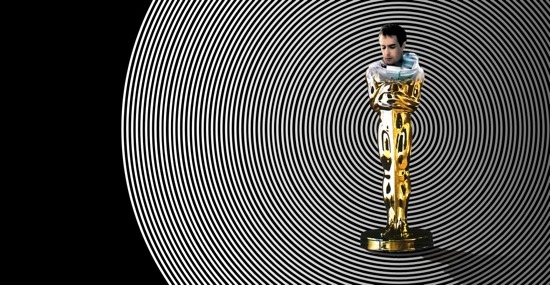 In the past couple months there has been a groundswell of support for Moon, Duncan Jones' great debut film, as an Oscar contender. Sam Rockwell's bravura performance is the aspect frequently cited. But a real Oscar campaign has to go directly to voters, many of whom haven't seen the full field of possible films. Hence, the Oscar screener. Yet the likelihood of Sony Classics putting a full Oscar push behind a niche film, no matter how good, always seemed low.
Over Christmas week a small storm of questions erupted when Duncan Jones asked via Twitter why Sony hadn't been sending out screeners of his film. THR picked up the story, and it echoed around the movie corners of the internet. Pixar director Lee Unkrich was among the many who expressed disappointment with the lack of any award strategy. Now Sony says that it's not a lack of love for the film or a budget issue, but fears of piracy that prevented screeners from going out.
Take this however you want, but a Sony Worldwide Acquisitions Group rep told Movieline today "the DVD and Blu-ray come out on Jan. 12 — next Tuesday — and it was felt that to preserve the integrity of the film, we didn't want to send screeners. We're concerned about piracy." That seems like a weak explanation, but the nature of the film heightens the concern. "The thing about Moon is that its particular genre is very predisposed toward being uploaded onto the Web. We really just wanted to protect that aspect of it. It's a simple as that."
But no arm of Sony has even taken the trouble to mount much of a 'for your consideration' push for the film, which, as Movieline points out, doesn't require screeners. Based on the rep's statement, there's hope that the ad push for the film's DVD release will elevate its profile among Oscar voters, and that the DVD will provide an easy means for them to see the film.
Which is pretty weak. But given the fact that the Oscar race is looking predetermined based on other awards, and that Moon isn't a big player in those lists, is probably as good as we'll get. Bottom line, if you know an Academy voter, sit them down to watch Moon next week.