Cool Stuff: Martin Ansin's The Imaginarium Of Dr. Parnassus Poster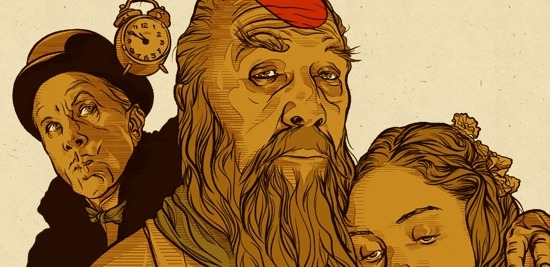 We usually only publish one Cool Stuff column a day, but every once in a while something comes up which forces us to break our one-a-day rule.
The Alamo Drafthouse will be screening Terry Gilliam's The Imaginarium of Dr. Parnassus begining on Friday January 8th, and to promote the film they have commissioned a poster from artist Martin Ansin. A limited edition of 150 24"x36" screen prints will be sold for only $35 on MondoTees. Printed on special speckletone paper with 6 colors and hand numbered. Check out the full poster after the jump.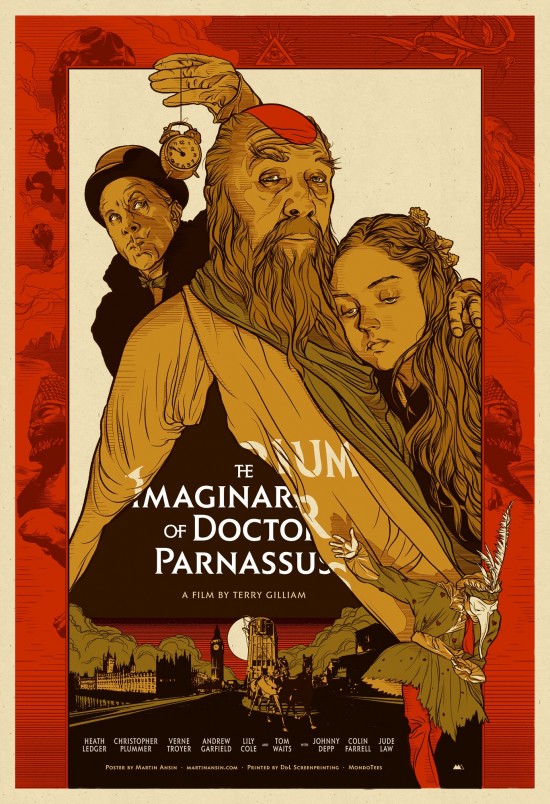 Cool Stuff is a daily feature of slashfilm.com. Know of any geekarific creations or cool products which should be featured on Cool Stuff? E-Mail us at orfilms@gmail.com.