/Film UK - The Queen Hands Out Her New Year's Honours, And So Do I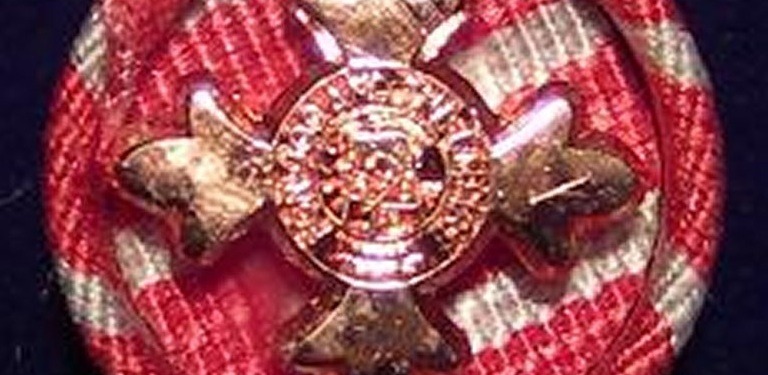 Coming to you weekly from my vantage point in good old Blighty, it's Slashfilm UK. Anglos and Anglophiles rejoice as every Friday I'll be bringing you a round up of news, links and coverage specific to the motion picture comings and goings here in the UK. Well, except for this Friday because hardlty anything has happened. This week, then, a special edition that covers the film folk recognised in The Queen's New Year's Honours and then, my pick of the best films of 2009.
The New Year's Honours for the year have been unveiled, and here's a quick list of the film folk to get the nod:
Phyllida Lloyd, director of Mamma Mia
Tessa Ross, Channel 4 director of film and drama
Actress Margaret Tyzack, from 2001 and A Clockwork Orange
Patrick Stewart, Star Trek, X-Men and RSC actor
Nicholas Hytner, director of The Crucible and The Madness of King George
Graham King, producer of The Young Victoria, Next and The Departed
Christopher Hilton, former manager of The Odeon Leicester Square
Peter Jackson has been made a Knight too, seeing as New Zealand is part of the Commonwealth.
...and I think that's the lot. Congratulations to all. I bet it's rather nice knowing that the Queen and her crew like you.
On to a rather lower-key set of New Year's Honours.
What follows is my list of the best films of the year. All of the following were released into British cinemas or direct to disc here in the year 2009. As a result, a number of these films will have appeared on other lists this time last year.
Every film in the entire selection has qualities for which it can be recommended and I hope you adopt this same attitude of positivity when reading along. Obviously, we could take pot shots at a number of the films, particularly those in the lower reaches, but just because a film has failings it doesn't mean it is a failure per se. I'm sure I'll watch every single one of these films again, and enjoy doing so too.
I've divided the films into three sections.
The "Quite Good" listing contains films that can be commended for their construction or ambition, and in most cases both. Check these out if you're a particular fan of their respective subgenres, or simply like to watch a lot of movies. I'd imagine you fall into the latter category, right?
The Boat that Rocked – Dir. Richard Curtis
Broken – Dir. Simon Ellis
Carriers – Dir. Alex and David Pastor
Cheri – Dir. Stephen Frears
Coco Before Chanel – Dir. Anne Fontaine
Confessions of a Shopaholic – Dir. PJ Hogan
Crank: High Voltage – Dir. Neveldine/Taylor
Dorian Gray – Dir. Oliver Parker
Frost/Nixon – Dir. Ron Howard
Harry Potter and the Half Blood Prince – Dir. David Yates
Ip Man – Dir. Wilson Yip
The Final Destination – Dir. David R. Ellis
Last Chance Harvey – Dir. Joel Hopkins
My Bloody Valentine 3D – Dir. Patrick Lussier
Miss Pettigrew Lives for a Day – Dir. Bharat Nalluri
Monsters vs. Aliens – Dir. Rob Letterman and Conrad Vernon
Nowhere Boy – Dir. Sam Taylor Wood
Paranormal Activity – Dir. Oren Peli
The Reader – Dir. Stephen Daldry
Repo! The Genetic Opera – Dir. Darren Lynn Bousman
Role Models – Dir. David Wain
17 Again – Dir. Burr Steers
Star Trek – Dir. JJ Abrams
State of Play – Dir. Kevin Macdonald
Shuttle – Dir. Edward Anderson
Stuck – Dir. Stuart Gordon
Timecrimes – Dir. Nacho Vigalondo
Zombieland – Dir. Ruben Fleischer
The "Rather Good Indeed" section contains the next tier of films, better made and greater in reach without quite earning gold star status. I would recommend any of these to pretty much any viewer.
Antichrist – Dir. Lars von Trier
An Education – Dir. Lone Scherfig
Bunny and the Bull – Dir. Paul King
Che – Parts 1 & 2 – Dir. Steven Soderbergh
Cloudy With a Chance of Meatballs – Dir. Phil Lord and Chris Miller
Deadgirl – Dir. Marcel Sarmiento and Gadi Harel
The Disappeared – Dir. Johnny Kevorkian
District 9 – Dir. Neill Blomkamp
Doubt – Dir. John Patrick Shanley
Duplicity – Dir. Tony Gilroy
Franklyn – Dir. Gerald McMorrow
Funny People – Dir. Judd Apatow
The Girlfriend Experience – Dir. Steven Soderbergh
Hannah Montana: The Movie – Dir. Peter Chelsom
The Horseman – Dir. Steven Kastrissios
The Hurt Locker – Dir. Kathryn Bigelow
In the Loop – Dir. Armando Iannucci
Jennifer's Body – Dir. Karyn Kusama
Julia – Dir. Erick Zonca
Knowing – Dir. Alex Proyas
Paper Heart – Dir. Nicholas Jasenovec
Red Cliff – Dir. John Woo
Rumba – Dir. Dominique Abel and Fiona Gordon
The Red Riding Trilogy – Dir. Julian Jarrold, James Marsh and Anand Tucker
Synecdoche, New York – Dir. Charlie Kaufmann
Taken – Dir. Pierre Morel
Terminator Salvation – Dir. McG
The Time Traveler's Wife – Dir. Robert Schwentke
Valkyrie – Dir. Bryan Singer
Vicky Cristina Barcelona – Dir. Woody Allen
Watchmen – Dir. Zack Snyder
X-Men Origins: Wolverine – Dir. Gavin Hood
Where the Wild Things Are – Dir. Spike Jonze
Up – Dir. Pete Docter
And finally, here's the upper tier. Though there are 25 exactly, that wasn't planned. I have put these specifically into preference order, even though at this level we're dealing with nothing but great films. These all have something to say and have been made with skill and consideration. None of them are perfect and all of them will turn off some viewers but if you pull them apart and look at their nuts and bolts you'll find some exquisite craftsmanship.
25. 500 Days of Summer – Dir. Marc Webb
24. Not Quite Hollywood – Dir. Mark Hartley
23. A Serious Man – Dir. Joel and Ethan Coen
22. The Damned United – Dir. Tom Hooper
21. Trick'r Treat – Dir. Michael Dougherty
20. Let the Right One In – Dir. Tomas Alfredson
19. A Christmas Carol – Dir. Robert Zemeckis
18. Frozen River – Dir. Courtney Hunt
17. Sin Nombre – Dir. Cary Fukunaga
16. Moon – Dir. Duncan Jones
15. The Informant! – Dir. Steven Soderbergh
14. Inglourious Basterds – Dir. Quentin Tarantino
13. Avatar – Dir. James Cameron
12. The Wrestler – Dir. Darren Aranofsky
11. Toy Story 3D – Dir. John Lasseter
10. Martyrs – Dir. Pascale Laugier
9. Looking for Eric – Dir. Ken Loach
8. Drag Me to Hell – Dir. Sam Raimi
7. Julie & Julia – Dir. Nora Ephron
6. Bruno – Dir. Larry Charles
5. Bright Star – Dir. Jane Campion
4. Rachel Getting Married – Dir. Jonathan Demme
3. Is Anybody There? – Dir. John Crowley
2. Coraline – Dir. Henry Sellick
1. The Imaginarium of Dr. Parnassus – Dir. Terry Gilliam
There are several notable omissions from this list because, truth be told, I may not have seen the films in question. Other films you may have expected will be absent because I don't accept that they are good movies. Be sure and berate me over this in the comments.
There are also some particular contributions to some of the films on the list that I would like to indicate and applaud.
For the cinematography that most impressed me this year, I would like to name Roger Pratt for Dorian Gray; Steven Soderbergh for Che parts 1 & 2; Bruno Delbonnel for Harry Potter and the Half Blood Prince; John Sorapure for Bunny and the Bull; Nicola Pecorini for The Imaginarium of Dr. Parnassus; Darius Khondji for Cheri; Greig Fraser for Bright Star.
For the work in musical score that impressed me this year, I would like to name Clint Mansell for Moon and The Wrestler; Carter Burwell for A Serious Man; Mychael Danna for 500 Days of Summer, The Time Traveler's Wife and, with Jeff Danna, The Imaginarium of Dr. Parnassus.
For their FX work specifically in the medium of CG, I would like to name pictures Avatar, District 9, The Imaginarium of Dr. Parnassus.
For post production colour correction I would like to name the pictures Antichrist, Bright Star, Terminator Salvation, Sin Nombre, Harry Potter and the Half Blood Prince.
For nifty plot maneuvers or clever structural twists I would like to name the pictures Inglourious Basterds, Shuttle, Doubt, Star Trek, Taken, Looking for Eric, Bruno, Moon and Rumba.
For their work in stereography I would like to name Pete Kozachik, David Franks, Nicholas Ilyin and Brian Gardner for Coraline. Even above Joshua Holland's work on the Toy Story films and the not inconsiderable achievements of the Avatar team, Coraline is possessed of a clever, varied and purposeful application of stereography that expands the language of film notably.
Here's a bunch of little imaginary medals:
For matte painting excellence, Franklyn; for big hairy suits, the monster crew of Where the Wild Things Are; for somehow retrieving the irretrievable, The Imaginarium of Dr. Parnassus; for the nightmares, Martyrs; for song and dance 500 Days of Summer; for the Teacher-targetting tear jerking, An Education; for not coming out in the UK this year despite being really quite brilliant I would like to name Heartless and The Princess and the Frog.
Here's hoping the next seven days are so full of British film news that next week's /Film UK will be full to bursting. See you then