25 More Films Added To The National Registry (With Video)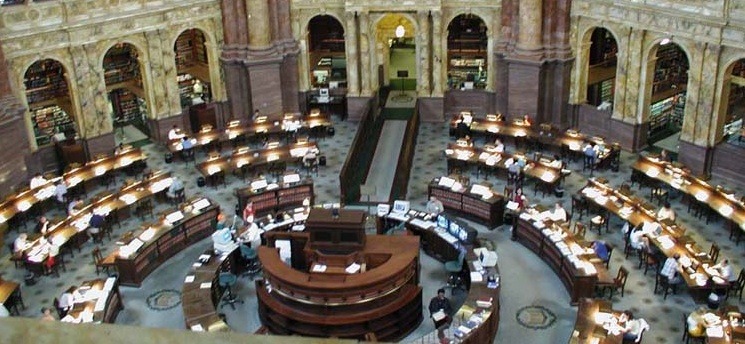 Every year for the last 20 years, 25 motion pictures have been selected for archiving in the Library of Congress' National Film Registry. Here's the full of list of this year's films, while after the break I will embed full video for some of the shorts.
Dog Day Afternoon, Dir. Sidney Lumet (1975)The Exiles, Dir. Kent MacKenzie (1961)Heroes All, Dir. Anthony Young (1920)Hot Dogs for Gauguin, Dir. Martin Brest (1972)The Incredible Shrinking Man, Dir. Jack Arnold (1957)Jezebel, Dir. William Wyler (1938)The Jungle, Dir. Charlie "Brown" Davis, Jimmy "Country" Robinson, David "Bat" Williams (1967)The Lead Shoes, Dir. Sidney Peterson (1949)Little Nemo, Dir. Winsor McCay (1911)Mabel's Blunder, Dir. Mabel Normand (1914)The Mark of Zorro, Dir. Rouben Mamoulian (1940)Mrs. Miniver, Dir. William Wyler (1942)The Muppet Movie, Dir. James Frawley (1979)Once Upon a Time in the West, Dir. Sergio Leone (1968)Pillow Talk, Dir. Michael Gordon (1959)Precious Images, Dir. Chuck Workman (1986)Quasi at the Quackadero, Dir. Sally Cruikshank (1975)The Red Book, Dir. Janie Geiser (1994)The Revenge of the Pancho Villa, Dir. Various (1930-36)Scratch and Crow, Dir. Helen Hill (1995)Stark Love, Dir. Karl Brown (1927)The Story of G.I. Joe, Dir. William Wellman (1945)A Study in Reds, Dir. Miriam Bennett (1932)Thriller, Dir. John Landis (1983)Under Western Stars, Dir. Joseph Kane (1938)
Now, let's watch some of them.
Here's the entirety of Sidney Peterson's The Lead Shoes. It's quite an alienating avant garde work that seems committed to unsettling the viewer's sense of space and time and, frankly, nothing else. Not one I would have picked.
As striking now as it was almost 100 years ago, here is Winsor McCay's animation masterpiece Little Nemo in it's entirety. This version has a hand-tinted section which I find most fascinating, though some purists prefer the all black and white version.
Precious Images is comprised of clips from classic and well loved movies, cut together in something not too unlike the montages you see during the Oscars or, more recently, the videos of Kees van Dijkhuizen. Here's the whole thing:
You may recall Sally Cruickshank's anmation style from the opening titles of Mannequin, or from Joe Dante's segment of The Twilight Zone Movie in which she created hell inside a TV screen. Her film Quasi at the Quackadero was hugely popular when I was growing up and I still remember some images very clearly from way back then. I can't embed it, I'm afraid, but it is available to view on YouTube.
The only other short work I've been able to find online at all is Thriller, John Landis' video for Michael Jackson. You're probably getting a little tired of this one now, but I'm going to embed it anyway. It's definitely really very, very good and I could geek out for hours over some of the impressive details but as I said, you're probably getting tired of it.
Should you wish to make nominations for next year's list, the Registry have
instructions
on their site as well as
a list of recommended pictures
– which kind of goes against the whole idea of you nominating doesn't it?