Sundance Trailer And Photo Preview: Space Tourists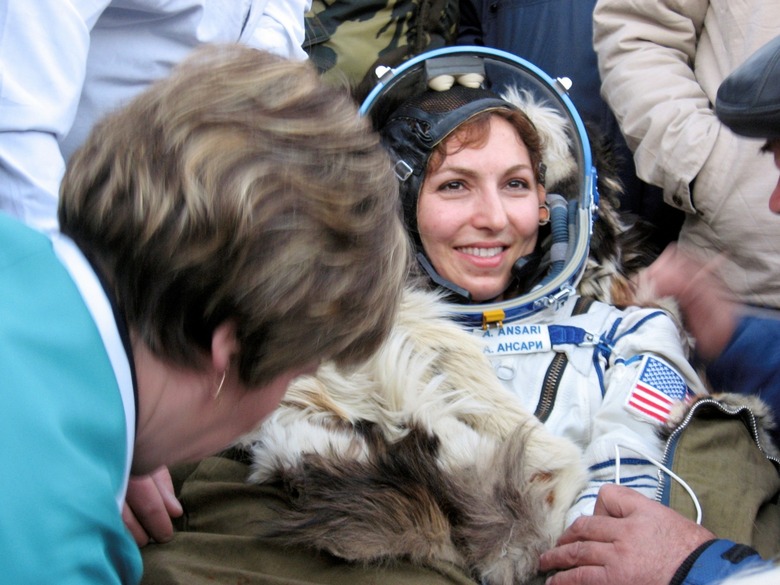 Space Tourists is one of 12 films selected from 782 international documentary submissions for this year's World Cinema Documentary Competition at the 2010 Sundance Film Festival. An age-old dream of man is to leave our planet as a normal person and travel into outer space. For 20 million dollars, the American Anousheh Ansari was able to fulfill this childhood dream. This documentary follows her journey into space and shows everyday life as it is on the International Space Station.
This terrific beauty is set in contrast to the crazy trips taken by Kazakh rocket debris collectors in their hunt for the coveted carrot-shaped rocket stages, which literally fall out of the sky and are collected by men with trucks the size of dinosaurs. With breathtaking images, SPACE TOURISTS takes its audience into a fascinating world full of of wonder and surprise. Encounters with the least likely people imaginable. Places even stranger and more unknown than outer space itself.
From Christian Frei, the Oscar nominated director of War Photographer, comes a "humorous and laconic view of the way billionaires depart our planet earth to travel into outer space for fun." As you might imagine, Frei went though a lot of trouble to win permission to shoot this film. Anousheh Ansari documented her stay in the ISS with the assistance of the cosmonauts Mikhail Tyurin and Pavel Vinogradov, and she provided the material for the film. After the jump we've included 26 photos, a trailer and poster for the feature.
Movie Poster: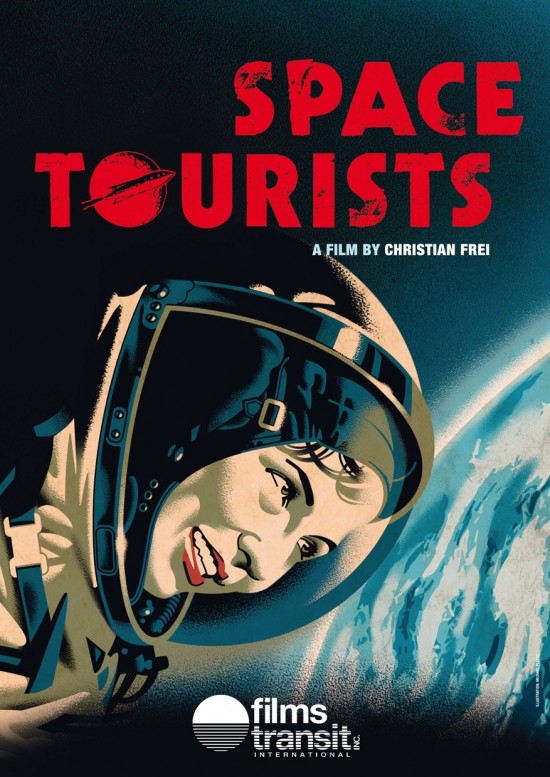 Official Plot Synopsis from Sundance:
Anousheh Ansari has dreamt of going into outer space since she was a child. A number of years and $20 million later, with the help of the Russian space program, her dream is realized—Ansari becomes the first female space tourist. In recent years, a number of private citizens like Ansari have been willing to endure rigorous training in Star City, Kazakhstan, and part with significant funds to spend time aboard the International Space Station. Director Christian Frei (The Giant Buddhas, Sundance Film Festival 2006) explores the impact of space tourism in the heavens and on Earth by adeptly weaving together multiple strands: Ansari's joyous experience in orbit; the efforts of local villagers to claim black market rocket debris; the observations of photographer Jonas Bendiksen; and the training of the next space tourist in line. Space Tourists examines the intersections of human enterprise and commerce in the final frontier.
Movie Trailer:
Gallery: