Cool Stuff: "Epic Misney" Disney/Marvel Mash-Up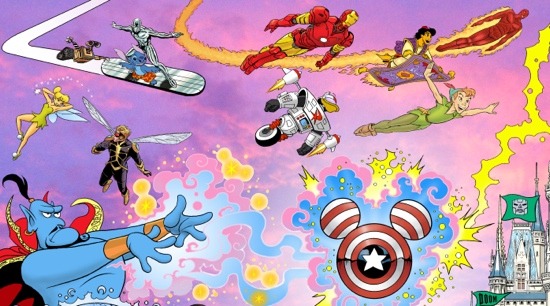 Ever since it was announced that Marvel Comics was acquired by Disney, artists have been creating art mash-ups. "Epic Misney" by T Campbell and John Waltrip is probably the best and most comprehensive I've seen produced (I guess the word Epic is appropriate). The above picture is just a small slice... Check out the full design after the jump.
T Campbell conceived and commissioned this piece, providing research and direction which was edited and supplemented by John Waltrip. The artwork itself is John's.
John has produced a limited edition of 50 11"x17" prints, and is selling them for just $14.99 each.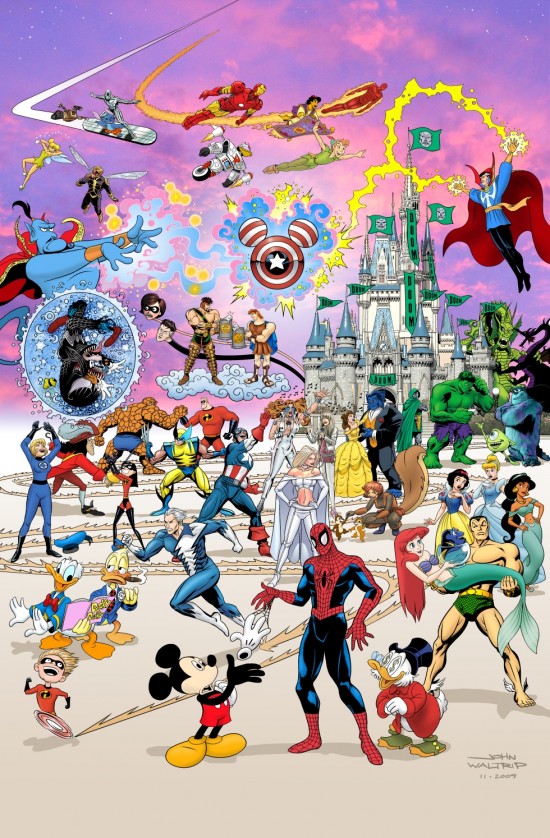 Cool Stuff is a daily feature of slashfilm.com. Know of any geekarific creations or cool products which should be featured on Cool Stuff? E-Mail us at orfilms@gmail.com.

via: TDW