Cool Stuff: Leia The Riveter T-Shirt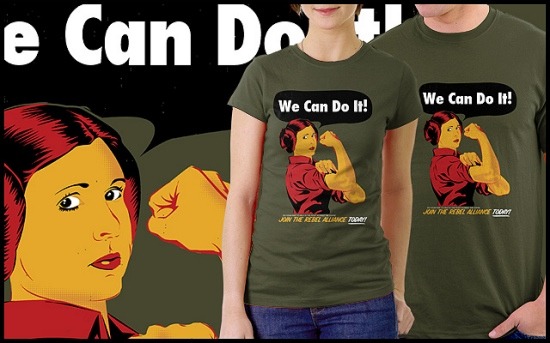 TeeFury's t-shirt of the day is a Star Wars design by Thomas G. Sullivan. The t-shirt is a parody of J. Howard Miller's WWII-era call to action piece "We Can Do It!", an iconic feminist image appeared on magazines, newspapers and posters, and helped increase women's earning power and acceptance into male-dominated trades. The bad news is that Teefury will be selling the t-shirt for one day, and one day only — Sunday December 27th. The good news is that the t-shirt is on sale for only $9 plus shipping. Check out the full design after the jump.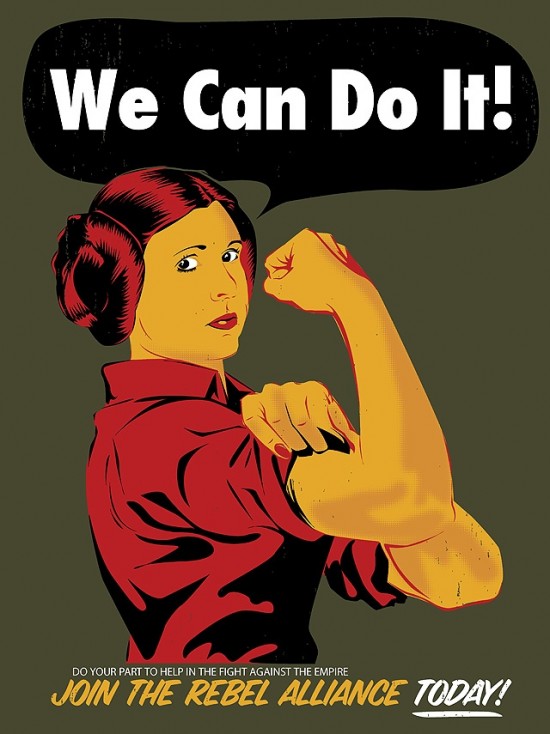 Cool Stuff is a daily feature of slashfilm.com. Know of any geekarific creations or cool products which should be featured on Cool Stuff? E-Mail us at orfilms@gmail.com.