/Film's David Chen Guest Hosts Filmspotting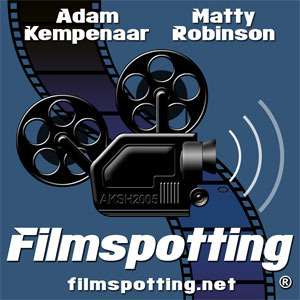 This week, /Film's own David Chen had the opportunity to guest host the movie podcast Filmspotting. Filmspotting started way back in 2005 and is one of the oldest, most well-respected movie podcasts on the internet. They also achieved the dream of many podcasters: Getting picked up by a well-respected radio station. They currently broadcast on WBEZ in Chicago, a station they share with shows such as This American Life. Filmspotting's Adam Kempenaar has appeared on the /Filmcast a couple of times before.
In the episode, Dave shares some of his favorite moments from the podcast over the past few years, and gets the opportunity to countdown his Top Five Walter Sobchak quotes. Big Lebowski fans will probably enjoy some of the in-jokes within. You can learn more about Filmspotting, including how to subscribe, by visiting their website.
You can download the episode here (Right click and "Save As") or play it in your browser below: