Toy Story 3: High Definition Clip And 29 High Resolution Photos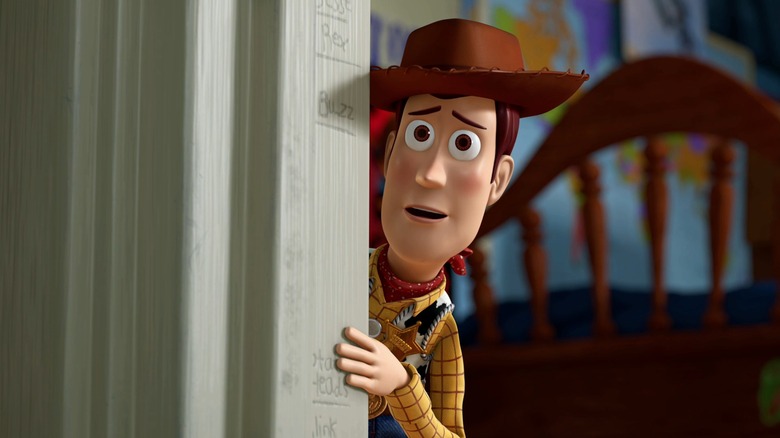 Earlier this week, Disney aired a short clip from Pixar's upcoming film Toy Story 3, and we shared a low quality version online. Disney has just sent us links to the High Definition digital file of the clip, which you will find linked/embedded after the jump. If you haven't seen it yet, you need to. And if you have seen the clip: trust me, you haven't really seen anything until you've watched the clip it in high def.
Along with the clip, I've included a gallery of 29 high resolution screen-captures — many of which would make for good computer desktop wallpaper. If you're a Pixar fanatic like me, then you will certainly appreciate all the small little details. For example, look at the pencil markings on the door in the picture above. And it seems like Pixar has really outdone themselves with Andy's room, which since the last time we saw it on the big screen, has become a cluttered mess. There is so many detailed knick knacks, posters, stickers, and wear that fills the screen. I know there must be some Pixar in-jokes in here somewhere, but I've been unable to spot any. I'm sure some of you will post a couple in the comments.
The Clip:
[flv:http://media2.slashfilm.com/slashfilm/trailers/TS3_abcFirstLook.flv 550 312]
High Definition Links: 480 | 720 | 1080High Resolution Screenshot Gallery: