/Film UK - Future Gangs, A Serial Killer, Amy Adams, Danny Wallace And It's A Wonderful Afterlife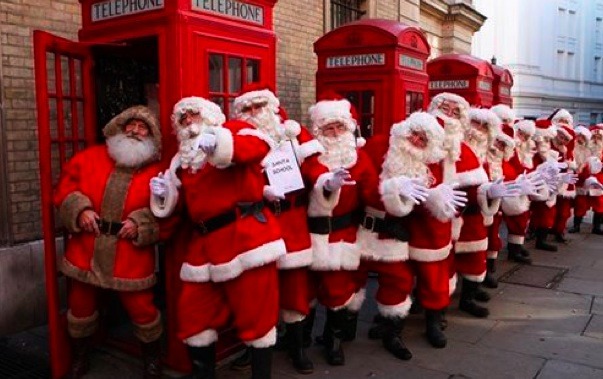 Coming to you weekly from my vantage point in good old Blighty, it's Slashfilm UK. Anglos and Anglophiles rejoice as every Friday I'll be bringing you a round up of news, links and coverage specific to the motion picture comings and goings here in the UK. Sometimes we'll be talking about films that have already played in the US, other times it will be films that won't make it to the US for a good while yet, and from time to time you'll read about films that will never make it to the US at all.
This is going to be a short one because, well, it's that time of year and I'm sure /Film UK isn't particularly high on anybody's list of priorities. A promise is a promise though, and last week I said there would be an installment on Xmas day, so there is.
Let's dive in at the deep end and get covered in gore and grue. A couple of culty horror films are getting UK specific DVD releases in the coming weeks:
Michael J. Muro's Street Trash hits on January 11th, fully uncut and newly remastered. The features include a feature length making of and a Britsclusive interview with Jane Arakawa, the lead actress.
Also on the 11th comes Herschell Gordon Lewis' belated sequel (2002 vs. 1963), Blood Feast 2: All U Can Eat. There's a little pile of special features – including on the set footage and deleted scenes – but also a reversible sleeve that offers a choice between a newly commissioned painting and the original UK cover art.
The UK will be getting Edgar Wright's Scott Pilgrim vs. The World on August 27th next year, say The Playlist. Meanwhile Universal have announced that that Kick-Ass will hit blighty on April 2nd, two weeks ahead of its US launch by Lionsgate.
Henry the serial killer has a UK counterpart called Tony, and this chap Tony has a trailer.
That embed comes courtesy of Quiet Earth. Revolver are releasing Tony in British cinemas and via VOD on February 5th, then on UK DVD on February 8th.
Revolver have a production wing called Gunslinger who have this week revealed the first image from their future gang movie, Shank. Here it is.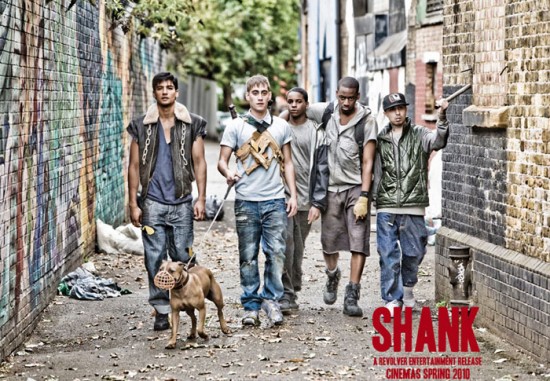 Doesn't look very futuristic, at least not yet. No joke intended. Here's the official synopsis:
A British action film for the youth generation, Kidulthood meets Crank, a gritty, fast revenge drama set in a near-future dystopian London, where if you're not in a gang you're a victim. Our hero is Junior, a young teenager caught in the midst of a city on the brink of destruction, where he and his friends struggle to find food while also fighting for their lives against rival gangs.
Greg Bilson Jr., the manager of ISS Props appears to have heard that Marvel might film their Captain America movie in the UK. He doesn't seem to impressed by the idea. Indeed, there's a lot of 'buy American' stuff on his Twitter feed so I can see just where he's coming from.Yes Man creator-subject and UK TV and radio personality Danny Wallace is to play himself in a new sitcom. Variety report that the show, Awkward Situations for Men has been greenlit by ABC. It seems like a shoo in for a UK buy, wouldn't you think?
The official site for Gurinder Chadha's It's a Wonderful Afterlife is now hosting the trailer for the film. I couldn't find an embeddable version anywhere, I'm afraid.
What I can embed, however, is the UK trailer for Leap Year. Apart from the minor addition of boat at sea in bad weather, the actual from-the-film content looks the same as the US trailer but... well, it's Xmas and I like Amy Adams and Matthew Goode a great deal and you might just really want to see that boat get rocked about a bit.
tj_track_id = 'bc4c157982086652eb852a1d87402f31';
tj_width = 480;
tj_height = 204;
tj_quality = 'med';
tj_autoplayvideo = false;
// –>

A slow news week for films, a big news week for mince pies, flying reindeer and jolly chaps knocking back Brandy. Merry Xmas, one and all!
/Film UK will see you next year.