Cinema 2009: 1 Year, 342 Movies, 12 Months Of Production, 7 Minutes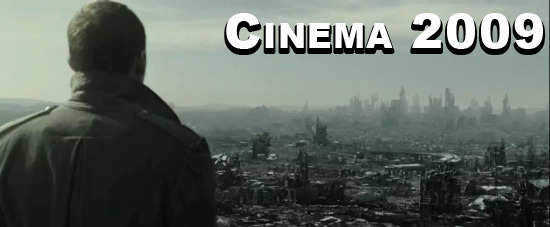 Last year Kees van Dijkhuizen edited a video together of the movies of Cinema 2008, which we featured on the site. A year later he returns with a new video, Cinema 2009: 1 Year, 342 Movies, 12 Months of Production, 7 Minutes.
2009 proved that innovation is rewarded, and for that reason, I've decided no film should be left behind. I've nearly tripled the amount of footage used in 2008: A Tribute To The Movies.
The thing I like most about van Dijkhuizen's videos are that he doesn't just pick the best moments from the best films of the year, but includes something from everything. You will find clips from small indies you might not have even heard from, some classic moments from this years best, alongside big action clips from brainless blockbusters like Transformers 2. The result encompasses a year in film. Watch the video now, embedded after the jump.
Songs featured:
'Malabar Front' by If These Trees Could Talk remains courtesy of If These Trees Could Talk, ® 2006.
'Death' by White Lies remains courtesy of Polydor Ltd. (UK), ® 2008.
'Crying Lightning' by Arctic Monkeys remains courtesy of Domino Records, ® 2009.
'1901' by Phoenix remains courtesy of Ghettoblaster under Exclusive Licence to V2 Records, ® 2009.
'Wake Up' by Arcade Fire remains courtesy of Rough Trade, ® 2005.
Thanks Kees for sending this over!