Flickchart's Top 20 Films Of The Decade As Decided By Users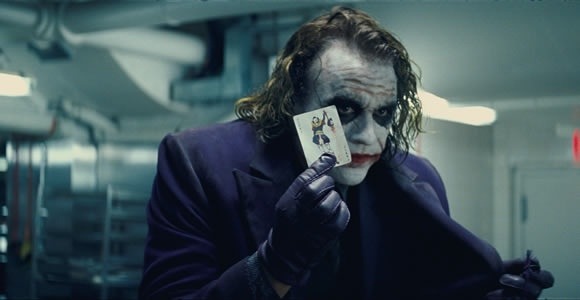 I'm not nearly as in love with the social movie ranking site Flickchart as other movie fans, but I can admit that they've sort of struck gold with their concept. Not only is that movie comparison data fun to share with your friends, but it also gives the site a lot of data to explore site-wide trends as well, such as this chart showing the most-liked films of the 2000s from the site's 40,000 users. Today on their blog, Flickchart narrowed down that list, and provided some stats on what exactly makes those films the top twenty of the decade to their users.
10) Wall-E
9) Memento
8) No Country for Old Men
7) The Departed
6) Kill Bill, Vol. 1
5) The Lord of the Rings: The Two Towers
4) The Lord of the Rings: The Return of the King3) Batman Begins2) The Lord of the Rings: The Fellowship of the Ring1) The Dark Knight
What strikes me most about the list is that it doesn't really seem to be a very good cross-section of the many great films we've received this decade. Instead, it's heavy on big-budget crowd-pleasers (save for Memento), and short on smaller, independent fair. If this was a single person's list, I would say that it's not very original, but given that the data is compiled from tens of thousands of users, it's little surprise that these sort of films have taken top spots.
But even as a list mainly filled with blockbusters, it's a fairly intelligent selection. The Memento inclusion is a reminder that the Flickchart userbase is far from the average filmgoer, and the rest of the choices point to fairly geeky sensibilities.
Overall, it's an interesting list because it gives us a peek into Flickchart's user's tastes, but it's certainly not guilty of any truly original choices.