New Trailers: Sex And The City 2; The Back-Up Plan; Furry Vengeance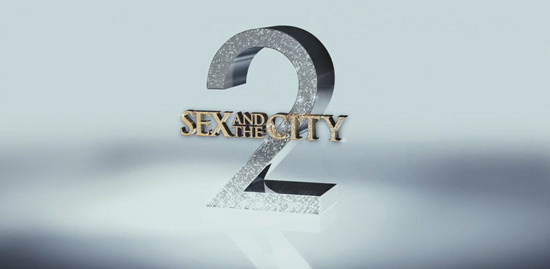 The holiday trailer flood continues today with three new clips for one film that has a large, eager audience and two that, to be fair, probably don't. Sex and the City 2 was inevitable, given the success of the first film, and this is the first footage from the second theatrical reunion of Sarah Jessica Parker, Kim Cattrall, Kristen Davis and Cynthia Nixon.
Michael Patrick King once again writes and directs; he produced the show and wrote, produced and directed the first film. The trailer is a lot of glitz and promise and some shots of Morocco, which was the production's second location choice after Dubai refused to allow filming. I didn't see the first film, though I often got a kick out of the show. Unless I'm told that there's some of the harder-edged comedy of sexual politics that made the show interesting, I expect I'll skip this one, too. Not that it'll have any trouble attracting a massive audience.
After the break, some depressing stuff from J-Lo in The Back-up Plan and Brendan Fraser in Furry Vengeance.
On an even more broad, ridiculous-looking romantic comedy note, there's the return of Jennifer Lopez in The Back-up Plan. J-Lo is a woman who wants to have a baby, so she's inseminated, and then promptly meets the perfect guy. There's a great comedy to be made out of the difficulties faced when a couple gets together and has to deal with a baby that isn't the product of those two people. This probably isn't it.
Instead we appear to get a bunch of stalking jokes and J-Lo trying to walk while keeping the insemination process from, um, reversing itself. This one is from CBS Films, and along with Extraordinary Measures and Beastly, the company has quite the horrific little gift set in the offing.
Finally, there's Furry Vengeance. Brendan Fraser fights critters who want to stop a forest-destroying commercial development. It's got self-aware animals and airbag and 'sprinkler to the crotch' jokes. If you're six, have at it. Otherwise, the less said, the better. (I do want to know: how do the animals know what's up? Actually, scratch that. I don't want to know.) Just watch Pom Poko, OK? [Apple, click the link or the image below to check it out.]