Alexander Skarsgård Talks Straw Dogs And Thor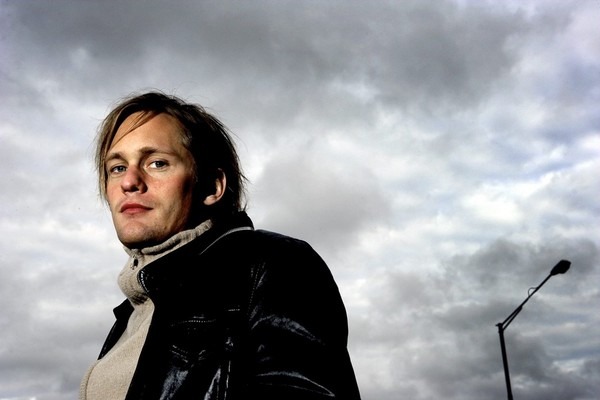 This post is probably going to be a bit like kicking a beehive. Every time we run an article about the upcoming Thor movie, starring Chris Hemsworth as the Norse god of Marvel comics and legend, there is a flurry of comments reiterating the fan opinion that Alexander Skarsgård should have been the one cast. And, in a small interview, he says he very nearly was, and that he auditioned quite a few times.
Before saying that he auditioned for Thor "many, many times," the actor told Black Book (via The Playlist):
I know that they considered me for the part and I got, from what I understand, very close to getting it and that's amazing because I know how many guys they look at for a part like that. I was very humbled by that. It was a great experience and you know you win some you lose some, of course I wanted to do that but...
Quite a few people also seemed to want him to do it. Commence your griping in the comments below. I'll stay optimistic for Hemsworth because, really? It's a summer blockbuster. If it isn't great, it'll hardly matter much at all in the long run. Skarsgård might have been great, but until I see footage demonstrating that Hemsworth is not, I'll reserve judgment.
The younger Skarsgård also talks about his work in Rod Lurie's remake of Straw Dogs, and drops some comments that properly prime me to expect less than a faithful remake, though that's what I'd been expecting regardless. He plays the local guy who has a romantic past with Kate Bosworth's character, which sparks into violence when Bosworth and her husband James Marsden move to her rural childhood home.
In the original, there was definitely tension between the local good old boy character and Susan George, but I wouldn't call it a 'love triangle'. That's how Skarsgård describes this, which makes me wonder exactly how Lurie has skewed his version of the story. Can't say I'm optimistic, but I am very curious.
It's a remake and it's not. Rod Lurie wrote it and directed it, and you can't just copy a Sam Peckinpah movie because there's really no point in doing that. You have to add something and I think Rod did. What attracted me to it is that there's also a love triangle drama there. My character had a history with Kate Bosworth's character. They dated for many years, she leaves and she comes back ten years later with James Marsden's character who's a screenwriter from Hollywood. It's a culture clash.