Cool Stuff: Olly Moss' The Food Chain T-Shirt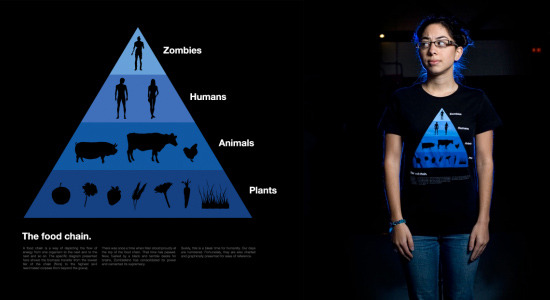 We've featured the work of UK artist Olly Moss, in past editions of Cool Stuff. He is probably best known for his popular t-shirt designs which have virally spread across the interwebs (the Spoilers t-shirt and a series of retro movie poster remakes that we previously featured in Cool Stuff, and Shoot The Baddies), but we've also featured some of his prints, like the  Olly Moss's Saul Bass inspired poster for the underground Lost art project.
I think I own nearly every one of the t-shirts designed by Moss, except this one — as it sold out in record time. Thankfully, Threadless has decided to reprint his Zombie-themed infographic tee The Food Chain. And what's even better – Threadless is having a Holiday sale, and the normally priced $18 tee is on sale for only $10.Check out the full design, in large resolution, after the jump.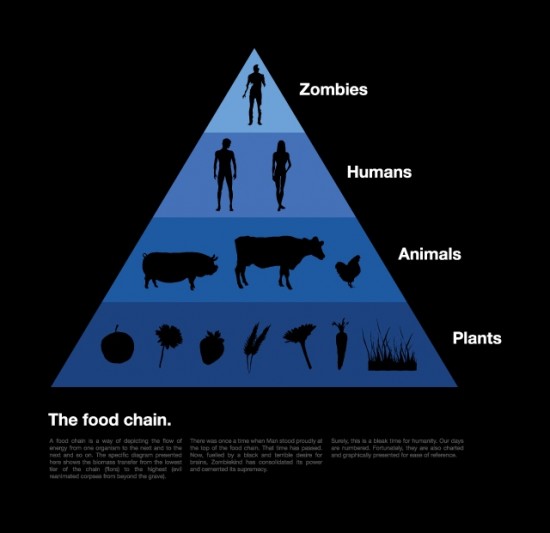 Cool Stuff is a daily feature of slashfilm.com. Know of any geekarific creations or cool products which should be featured on Cool Stuff? E-Mail us at orfilms@gmail.com.