Teaser Trailer And Behind-The-Scenes Footage For Luc Besson's Adele Blanc-Sec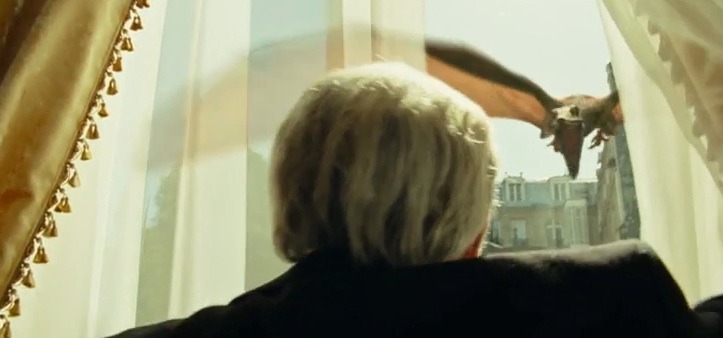 Right near the top of my 2010 most-anticipated list is Luc Besson's Adele Blanc-Sec, a film I previously described as a "little bit Indiana Jones, a little bit Tintin and a little bit Hellboy".
Our first look at the film came via a teaser poster, then there were some gorgeous stills unveiled and now there's a wonderful trailer. You can see it embedded below the break.
This is the first teaser for what looks like Besson's most lavish production since The Fifth Element, and for my money his most exciting prospect since Leon/The Professional.
If you follow the URL at the end of the trailer to the movie's official site, you'll get a click through to a news report from the French TF1 station. There's a goodly amount of behind the scenes footage within, even showing the shooting of some of the stuff you see in the trailer, and also a clear comparison between the original comic strip and the style of the movie.
I'm loving this trailer. That's some beautiful production design by Hugues Tissandier, some sumptuous costumes by Olivier Bériot and some superb camera and lighting choices by Besson and his cinematographer... who I can't identify. There's nobody listed in IMDB nor any of the typical French resources. Please drop me a line if you have any clues.
They seem to be hitting just the right tone here, wonderfully in step with the comic book. I loved the man waddling his way along in the behind the scenes footage.
The film reportedly has a budget of around 25 million Euros, which should serve as a quiet word in the ear of the big spenders. European film makers tend to be much more efficient than their Hollywood counterparts in this respect, and I'm not entirely sure why. It can't all be down to tax breaks and exchange rates, can it?
This is what Jackson, Spielberg, Wright and Cornish have to beat with their Tintin film.