Bond 23 To Have A Shocking Story, Says Screenwriter Peter Morgan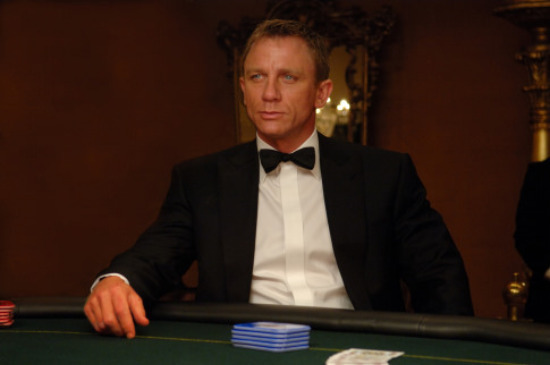 I'm still reeling from the crushingly disappointing Quantum of Solace, but I'm continuing to hope for the best regarding future Daniel Craig Bond outings. And if we're to believe Bond 23 (the film is still untitled) scribe Peter Morgan (The Queen, The Last King of Scotland), the next entry in the franchise may be different than the typical Bond film. Speaking to Bond fansite MI6, Morgan said that the next Bond film has a "shocking story." It's easy to read a lot into such a short statement, but as the first real bit of news about the next Bond film, it's making me hopeful that it'll resemble Casino Royale more so than Quantum.
MI6 also notes that Bond 23's pre-production won't begin until February 2010 because MGM is still looking for a new owner. Daniel Craig has also mentioned that filming will start at the end of 2010, which lines the film up for a fall 2011 release.
There's currently no director lined up for the film. But assuming that the studio doesn't want Martin Campbell back, I'm hoping that they choose Kick-Ass and Layer Cake director Matthew Vaughn. With Layer Cake, he pretty much gave Daniel Craig a film that sold him as a potential Bond — and all the early buzz for Kick-Ass is overwhelmingly positive. From the footage we've seen at Comic-Con alone, we knew that film was going to be huge, but now it's looking like Kick-Ass is pretty much going to own next year.
I hate to say it, but a Matthew Vaughn directed Bond will certainly kick... butt.
[Via: Dark Horizons]