Edgar Wright Talks Scott Pilgrim Music And Reveals Some Soundtrack Details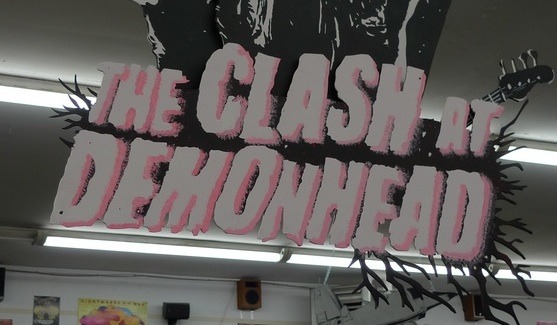 Update: A musical artist was incorrectly attributed as Kevin Canning, but no such person exists. The track played was by Brendan Canning and Kevin Drew.
This afternoon, Edgar Wright took the airwaves with a two hour music show on the BBC's 6 Music, something they called A Month of Matinees... With Edgar Wright. As well as playing an awful lot of soundtrack cuts from old TV shows and films, he also spilled a little bit of information on the music for his upcoming Scott Pilgrim vs. The World.
Early in the show he played five tracks by six artists who have music in the film. These were Metric; Kevin Canning as a representative of The Broken Social Scene; Handsome Boy Modeling School on behalf of Dan the Automator; the beautiful, brilliant Cornelius remix of Beck's Mixed Bizness; and Frank Black doing I Hear Ramona Sing. His quotes on some of the film's music after the break.
Of Beck and Cornelius Wright said:
In the film there's one scene where they're playing at the same time, they're battling each other.
Of Frank Black:
My final plug for this film, which hasn't come out yet, I'd like to play you a Frank Black song called I Hear Ramona Sing which is one of the first songs that I thought of when I adapted the comic books of Scott Pilgrim, 'cause the lead character's name is Ramona.
His next move was to play a bunch of songs he liked but he later returned to discussion of soundtracks, though I didn't catch any more Pilgrim info.
The real wild card track (and this was in a show featuring the theme tune to the original Casino Royale and several Paul Williams compositions) was All Night Garage by Joe Cornish. It's an Xmas themed effort from the Song Wars segment on the Adam and Joe radio show. Basically, it's a comedy composition made with Garageband by the writer-director of the upcoming Attack the Block.
If you want to listen to the whole show then you've got until the afternoon of Sunday 27th December to fire up the BBC's wonderful iPlayer. The full tracklisting is also available on their site.