Knight & Day Movie Poster

I snapped this photo of the movie poster for the new Tom Cruise action-comedy Knight & Day outside of the Alamo Drafthouse in Austin Texas.
Directed by James Mangold (Walk the Line / 3:10 to Yuma / Girl, Interrupted), the film centers on a fugitive couple (played by Cruise and Cameron Diaz) on a "glamorous and sometimes deadly adventure where nothing and no one – even themselves – are what they seem. Amid shifting alliances and unexpected betrayals, they race across the globe, with their survival ultimately hinging on the battle of truth vs. trust." The film also feratures Maggie Grace, Peter Sarsgaard, Marc Blucas, Paul Dano, and Viola Davis.
Check out the full poster, after the jump.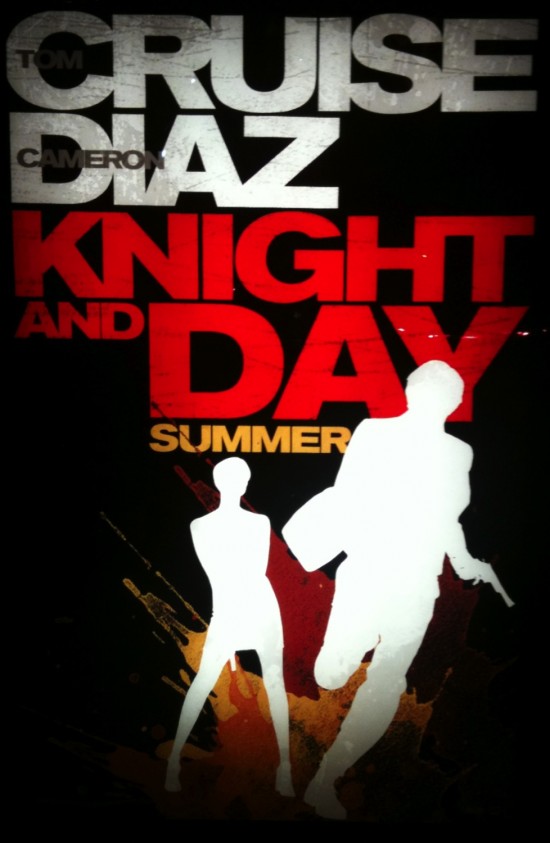 Update: Here is an official, but smaller, digital file of the poster: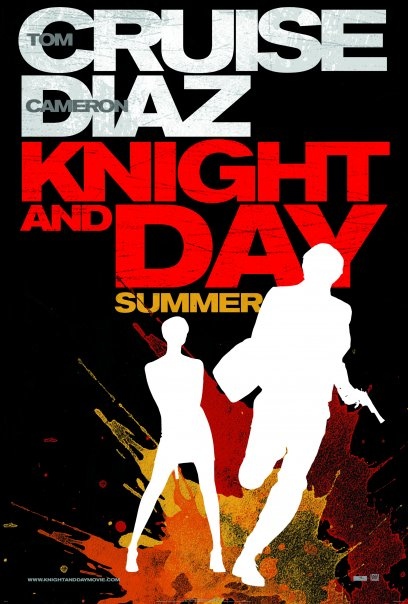 Knight & Day hits theaters on July 2nd 2010.