Bryan Singer Offers Some More Info About X-Men: First Class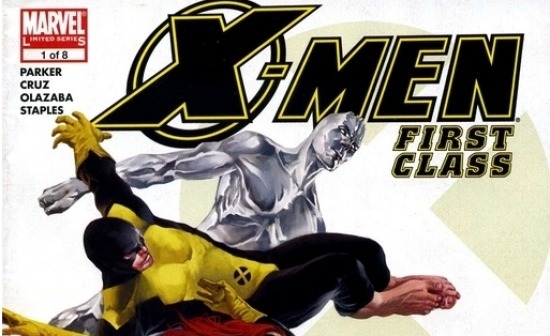 The news that Bryan Singer was returning to the mutant fold wasn't surprising, but it sent a little thrilled wave through the geek community regardless. Question now is: what is he doing with his new film, X-Men: First Class? We know that Jamie Moss has been hired to write, and that Fox is moving fast on this one. Prior statements by producer Lauren Shuler Donner have set up that the film will cover the early days of the original X-Men team, featuring Cyclops, Beast and Jean Grey. Now we know a slight bit more.
Thanks to a statement the director gave to Variety, we have a little more info about what First Class will cover:
This is the formative years of Xavier and Magneto, and the formation of the school and where there [sic] relationship took a wrong turn. There is a romantic element, and some of the mutants from 'X-Men' will figure into the plot, though I don't want to say which ones. There will be a lot of new mutants and a great villain.
The first comparison being made at this stage is to the JJ Abrams Star Trek; no surprise there, as Fox would love to replicate the success of that film. A young, inexpensive cast re-invigorating the X-Men franchise? That's ideal for the studio.
Based only on that statement, First Class also sounds like it will supersede the long-proposed Magneto movie. That one hasn't seemed like it had any chance of getting made after the version to be directed by David Goyer was blocked by the writer's strike. That movie would have also used young actors to play Magneto and Charles Xavier (after the notion of de-aging original Magneto actor Ian McKellan was rejected) and explored the early days of their friendship and eventual enmity. Don't be surprised if conceptual elements for that film end up in First Class.
Intriguingly, Variety reiterates Singer's attachments to Battlestar Galactica and Excalibur. I'd been hoping his new Galactica was dead, so that's a little punch in the kidney.