New Screenwriter Hired For Bryan Singer's X-Men Origins: First Class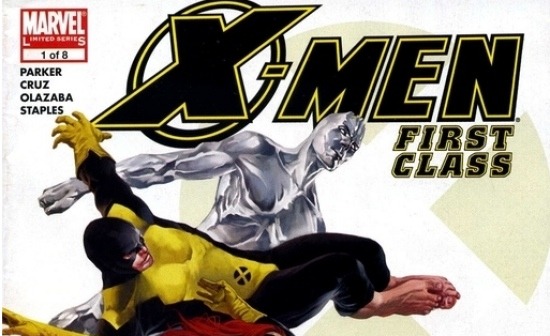 Last night, Bryan Singer finally confirmed that he has signed on to direct the X-Men spin-off/prequel film X-Men Origins: First Class. THR is now reporting that Fox has hired a new screenwriter to work with Singer on developing the project: Jamie Moss, writer of the 2008 Fox Searchlight film Street Kings. Moss also worked on a live-action adaptation of Ghost in the Shell for DreamWorks.
First Class is based on a Marvel Comics limited series written by Jeff Parker. The OC creator Josh Schwartz wrote an earlier draft of the script. Producer Lauren Shuler Donner has said "the movie focuses on the first class at Xavier's school of the gifted, so only those mutants will be featured in the first movie," by which she evidently means that we'll see the early days of the original X-Men team. In April of this year, she described it like so: "So it's young Scott, young Jean, young Beast and that'll be really fun. I think (the plan) is to follow some of the characters into their own stories, and weave them back into the X-Men world. And hopefully First Class will become its own franchise and we can follow them as they grow up." It has also been confirmed that the first class will also feature new mutants.