Carl Erik Rinsch In Talks To Remake Creature From The Black Lagoon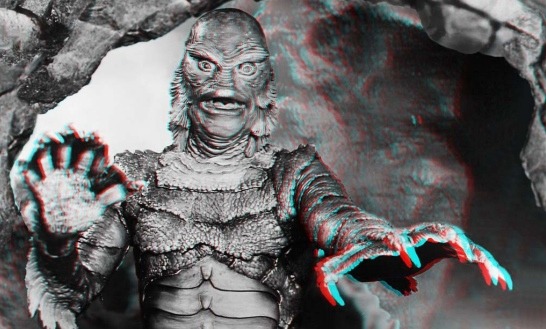 Universal is in early talks with commercial director and Ridley Scott protege Carl Erik Rinsch to direct a remake of Creature From The Black Lagoon. Last month we told you that Rinsch signed on to helm the Keanu Reeves epic period samurai film 47 Ronin (not to be confused with the adaptation of Frank Miller's graphic novel Ronin), also for Universal.
You might recognize Rinsch's name as he was originally tapped to direct a prequel/remake of Alien, but Fox convinced Ridley Scott to helm the project himself. I was one of the few people actually interested in Rinsch's involvement. Rinsch's commercials show an amazing sense of imagination, visual effects artistry and composition. We've profiled his amazing commercials on the site, more than once. If you havent checked them out yet, you should do so now. Rinsch is not only Scott's protege, a commercial director for Scott's company RSA, but he is also romantically involved with Ridley's daughter Jordan. So basically, he's "in the family."
The original 1954 film told the story of a scientific expedition who discovered and captured a  prehistoric Gill-Man in the legendary Black Lagoon along the Amazon River. The mysterious creature escapes and kidnaps the lovely Kay, fiancée of one of the expedition, with whom it has fallen in love.
Crazies director Breck Eisner was originally attached to direct a script by Gary Ross, whose father, Arthur A. Ross, co-wrote the original.  Ross is still producing, and it is unclear if his previous draft will be rewritten or thrown out. When Eisner was attached to the project, the plan was to release a PG-13 rated remake with "a dark adventure tone" in 3D.
Rinsch is first expected to go into production on 47 Ronin next year, but the box office sucess of 22 might have the ability to fasttrack this project into production. This project sounds like it could play a lot more toward Rinsch's strengths than 47 Ronin.
source: Variety