Quentin Tarantino's Top 8 Movies Of 2009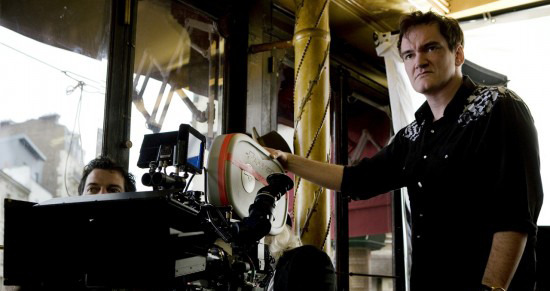 The Hollywood Reporter had a chance to ask Quentin Tarantino about his favorite films of 2009, and the filmmaker responded with the following eight movies...
1. JJ Abrams' Star Trek
2. Sam Raimi's Drag Me To Hell
3. Judd Apatow's Funny People
4. Jason Reitman's Up in the Air
5. Prachya Pinkaew's Chocolate
6. Jody Hill's Observe and Report
7. Lee Daniels' Precious
8. Lone Scherfig's An Education
Tarantino admitted that he has yet to see James Cameron's Avatar, Peter Jackson's The Lovely Bones or Clint Eastwood's Invictus, and that he needs to revisit films like Bright Star and District 9, as they might have the power to rise into his top 8. He also agreed that his film could not qualify for his list. Watch the video embedded below:
I'm surprised at some of the movies that Tarantino left off of his list, including Pixar's Up, 500 Days of Summer, and the previously mentioned District 9.