The Truth About Muppet Man, The Black List Topping Script About Jim Henson And Kermit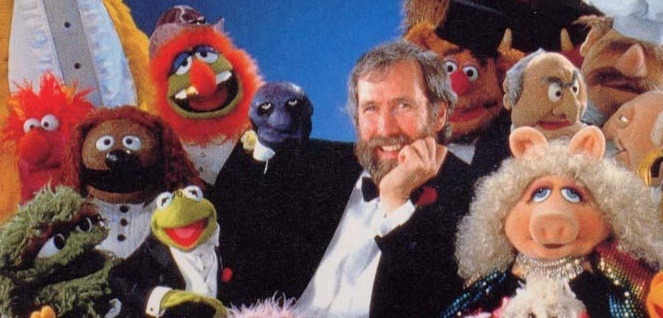 Christopher Weekes' Muppet Man is an innovative and often surprising screenplay for a possible biopic of Jim Henson and when it was last week named the top pick of the Black List, I was certainly very pleased. Having said that, as much as I enjoyed the script, it was obvious from page one when reading it that actually getting the thing made would be something of an ordeal.
Problem one lies in the occasionally challenging imagery. The first scene, for example, sees Kermit wake up from a "drunken nightmare" to find an empty whisky bottle on the bed stand and "a three day growth giving his felt chin a strongly pronounced six o'clock shadow". Kid's fare? Maybe not – well, not unless cleverly and sensitively handled.
Problem two lies in the legal issues surrounding who owns the rights to what. Simply put, Disney owns the Muppets, but not the Man. The script was snapped up pretty much as soon as it hit the market by The Jim Henson Co. but, of course, they're powerless to make anything with The Muppets in without somehow brokering a deal with Disney.
Add to this, then, the fact that Weekes hasn't based his biopic on facts at all but – reportedly – a few things he scraped together off of Wikipedia, some photographs and a whole lot of imagination and it's starting to sound an awful lot like Muppet Man could never see the light of day...
Steven Zeitchick at The LA Times suggests that we may never enjoy this particular Jim Henson biopic up on the silver screen, but I'm not so sure. I think there's bound to be some adaptation done before the film can be realised, but also that some attempts at this adaptation are almost definitely underway, if only loosely, and that they stand a good chance of being successful. Zeitchick himself wrote the following:
Lisa Henson, the daughter of Jim and Jane Henson who helps run the Jim Henson Co., maintains that the problems can be resolved by simply combining two different visions, though even she acknowledges that the story that came to her was not one that the company liked.
These visions would be Weekes' original premise and the Henson Co. plan to "turn the story into more of a Muppet romp – even a musical – and excise the Jim and Jane Henson relationship." How about simply rewriting the Jim and Jane relationship to better reflect the truth? Does Lisa Henson not want any form of her parents' life together on screen? Now's her chance to do something honest and heartfelt and true with her father's biopic. Sooner or later somebody is going to make a film about Jim Henson, and I would have thought that the best result would be one shepherded by those who knew him.
Another little snippet of info in Zeitchick's report is particularly fascinating. According to him, Jim Carrey, Leonardo DiCaprio and Hugh Jackman have all expressed interest in the lead role. My personal pick would be John Krasinski – there's just a little something of the Henson about him, somehow.
Early in the script comes a recreation of one of Jim's final interviews, on the Arsenio Hall show. Courtesy of YouTube, here it is:
Disney's own plans for the Muppets seem to include a whole lot more viral videos and TV guest appearances (see Jim Hill Media for details of a good handful) as well as the Jason Segel-scripted Cheapest Muppet Movie Ever Made. But could they ever be persuaded to take a punt on a team up with the Jim Henson Co. in making this fascinating, perhaps challenging but ultimately very moving tribute to the Muppet Man himself? Do even the Muppets possess that kind of magic?